Genetics—The Global Language of Biology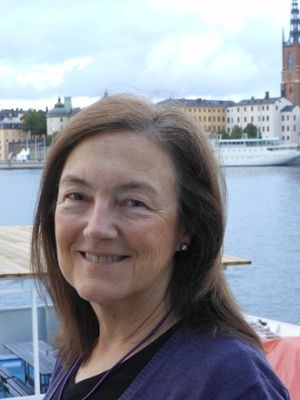 Deborah Kimbrell
Molecular and Cellular Biology
Dr. Deborah A. Kimbrell received her Ph.D. in Genetics from the University of California, Berkeley. Dr. Kimbrell trained as an American Cancer Society Postdoctoral Fellow at the University of Cambridge, and at Stockholm University as a Swedish Medical Research Council Visiting Scientist Fellow. Dr. Kimbrell then returned to the USA to establish her research laboratory, with the focus on genetics of innate immunity in Drosophila and including spaceflight research. See links to PLoS and NASA for more information.
Dr. Kimbrell sent fruit flies to space in 2006 in a study commissioned by NASA. The research continues today. Read more:
In teaching, Dr. Kimbrell emphasizes the research that establishes the knowledge. In 2019, Dr. Kimbrell received the Excellence in Teaching in Study Abroad Award.
A Message to Students and Parents
"International scientists and citizens are required both for research and for understanding the science in everyday life. For the field of genetics, this is made particularly apparent by advances leading from the Human Genome Project. Genetics: The Global Language of Biology provides an intense, 4-week immersion in which students learn a foundation of genetics incorporating history, current research, and excitement for the future. In 2011, I initiated this program in order to provide more opportunity for science students to broaden their life and scientific views, and encourage them toward further studying/working abroad."
Tags