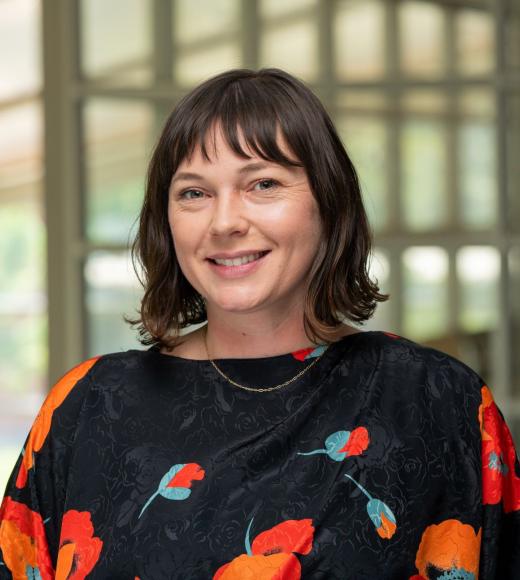 Position Title

Study Abroad Program Coordinator and Advisor
Global Learning Hub
Global Affairs
1120 International Center
UC Davis, One Shields Avenue, Davis CA 95616
Bio
Study and travel abroad gives you the power of perspective and the ability to reflect not only on new experiences, but also on your own culture and background. Take the chance to explore and expand your academic and personal horizons!
My experience studying abroad began here at UC Davis, where I majored in International Relations with a focus on North Africa and the Middle East. In 2013 I took part in an UCEAP program which combined study in Rome and Madrid. The focus of many of our courses was "transformation", namely migration and the relationship between European and African and Middle Eastern countries. While I was in Europe, public and private society was adjusting to some of the highest levels of immigration they had ever seen. Learning and living in the midst of this dynamic migration event shook me to the core. It also instilled a lasting passion for migrant and refugee advocacy and international education.
After graduating from UC Davis with a BA I taught English in Japan. During my two years in Japan, I had the chance to explore nearby Hong Kong, Vietnam, Thailand, and Taiwan. Upon returning to California, I pursued an MA in Migration Studies at the University of San Francisco. During this time I also spent a semester at the University Iberoamericana in Mexico City. I am incredibly grateful for the amazing opportunities I have had to travel, study and work abroad. My most important achievement being the lifelong friends I've made along the way.
Professionally, I have been working with international and undergraduate students for the last 5 years. I am excited to be back at UC Davis as a Study Abroad Program Coordinator. There are so many amazing programs which will serve you academically and personally. Now is the time!
Personal Highlights:
Celebrating Summer Obon festivals in Japan

Exploring the Rome's food scene in Testaccio and Trastevere

Cooking and serving food in migrant shelters in Baja, Hidalgo and Vera Cruz, Mexico

Experiencing the beaches, mountains and rivers of the Basque country in Spain

Leading a domestic immersion trip to West Virginia to learn about the impacts of the fossil fuel industry on the environment

Wandering through endless Night Markets in Taiwan