UC Davis Alumni Using Solar Power to Fight Jaundice on Global Scale
By Rowan O'Connell-Gates, Student Writer, UC Davis Global Affairs
Cancer. HIV. These are the illnesses that come to mind when we think of dangerous diseases. Along with their lethal traits, the two are known for their lack of a true cure. For Nicolle Ma, her focus lies in improving and raising awareness of actively curable diseases. As a co-founder and CEO of the Los Angeles based Compassionlit, Ma is honing in on her focus by creating a more sustainable and effective cure for jaundice.
If you haven't heard of jaundice, you're not alone. The disease can be an afterthought in developed countries due to its seemingly simple cure. In reality, however, Compassionlit reports an annual total of thirteen million jaundiced newborns, with only six million of the thirteen million receiving treatment.
"I was introduced to jaundice via my interest in health care and human rights," Ma said. "The disease is easily cured in countries such as the United States with phototherapy, but in developing nations the technology is often unreliable."
A result of elevated bilirubin levels, jaundice turns newborns skin yellow and their urine dark. If left untreated, the disease can cause serious developmental issues and even death. To effectively treat these symptoms, phototherapy devices are used. The devices produce blue light which is absorbed by the infant's body, breaking down the bilirubin.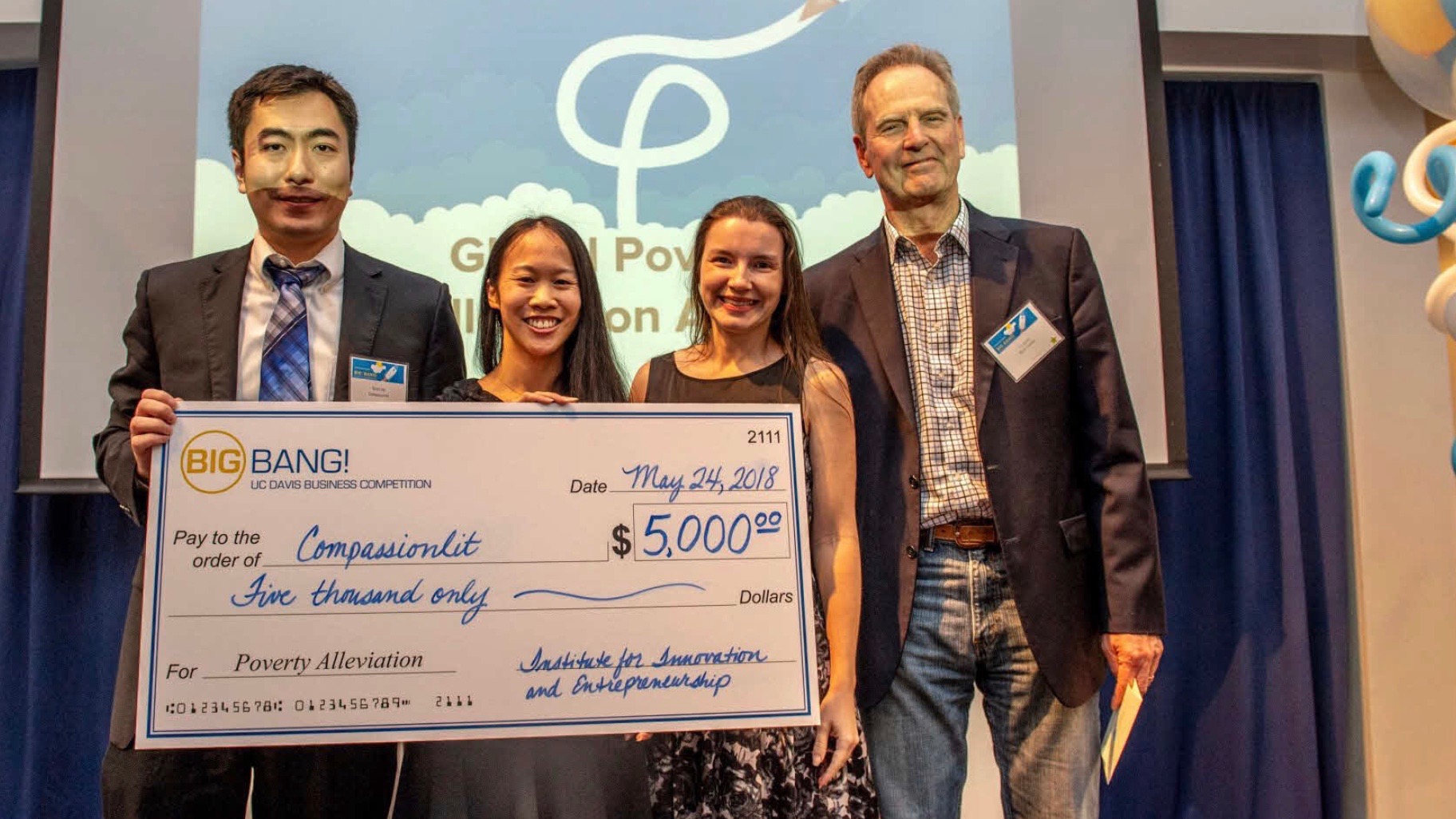 Due to the electricity dependence of phototherapy, jaundice often remains untreated in developing countries where access to a reliable power grid is limited. Having learned this, Ma came up with a plan to help those in need by creating a solar powered phototherapy device.
UC Davis Graduate School of Management (GSM) alumnus Scott He has known Ma since high school. Having spent the last two years working at HP in Palo Alto, He has gathered a wealth of professional and academic business experience. Given Ma's masters in biology from UC San Diego, the two friends form a formidable duo in business and health.
---
About the Global Learning Hub at UC Davis
Through the Global Learning Hub, each and every UC Davis student can find global learning opportunities available on campus, in the region, and across all seven continents. The hub's network of local and global academic, experiential, and leadership programs helps develop capacity for undergraduate, graduate, and professional students to engage with global issues and make a difference in the world as the next generation of global problem solvers. Search all global learning opportunities available at UC Davis.
As a part of Global Affairs, the Global Learning Hub aims to inspire global curiosity, understanding, and engagement.
Primary Category
Tags