First-Year Seminars—Global Learning
First-Year Seminars are an exciting program of small, innovative classes that reflect a variety of intellectual interests. Limited to 19 students each, these unique courses promote critical thinking and community.
Global Learning Seminars are First-Year Seminars that will give you a chance to explore cultural diversity or learn about global challenges and how they are being addressed. You will also develop awareness and critical thinking skills that will help you thrive in an interconnected world.
Global learning seminars are credit-bearing classes (1-2 units) that are either letter graded or Pass/No Pass. You must sign up for them in schedule builder/ SISWEB like your other courses.
Global Seminars provide important opportunities for you to:
Build Global Awareness

Examine actions and relationships that influence global systems from multiple perspectives, analyzing how complex systems impact you and others

Embrace Diversity

Explore complex dimensions of diversity, equity and inclusion around the world, including language, culture and identity

Act Globally

Create strategies to apply knowledge, skills, and abilities to collaboratively address global challenges, locally and beyond.
Global Learning First-Year Seminars offered in Fall 2022:
Search for these global learning first year seminars and more on the seminar schedule page.
First-Year Aggie Connections
Fall 2022 Registration – Now Open!
First Year Aggie Connections groups together up to 25 students together based on shared purpose, interest, or theme. Connections meet regularly for one academic quarter and are led by staff or faculty facilitators who are passionate about the themed topics.
Most connections are social opportunities and do not bear academic credit; a few connections offer one unit of academic credit for participation.
Globally-focused Aggie Connections this you can join this fall include:
There are many more Aggie Connections that relate to global learning, diversity, and identity. Click the button below to see all offerings.
Explore and Join More Connections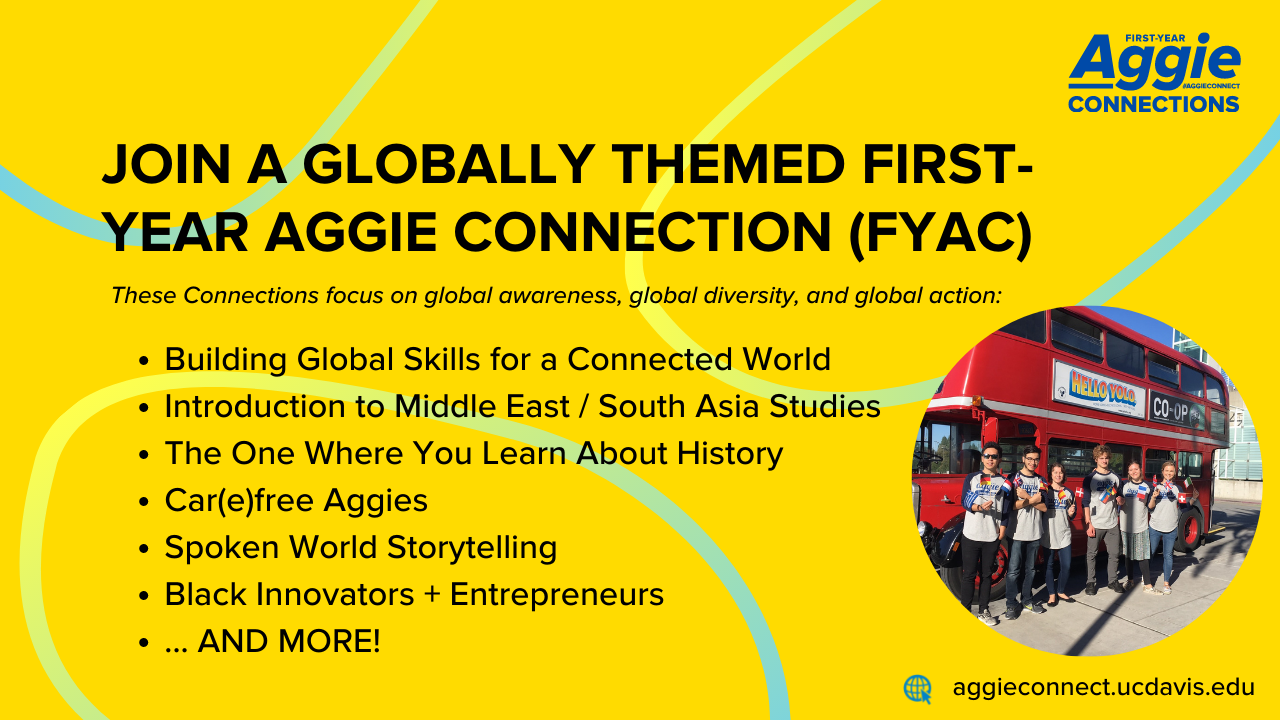 ---
Contact Information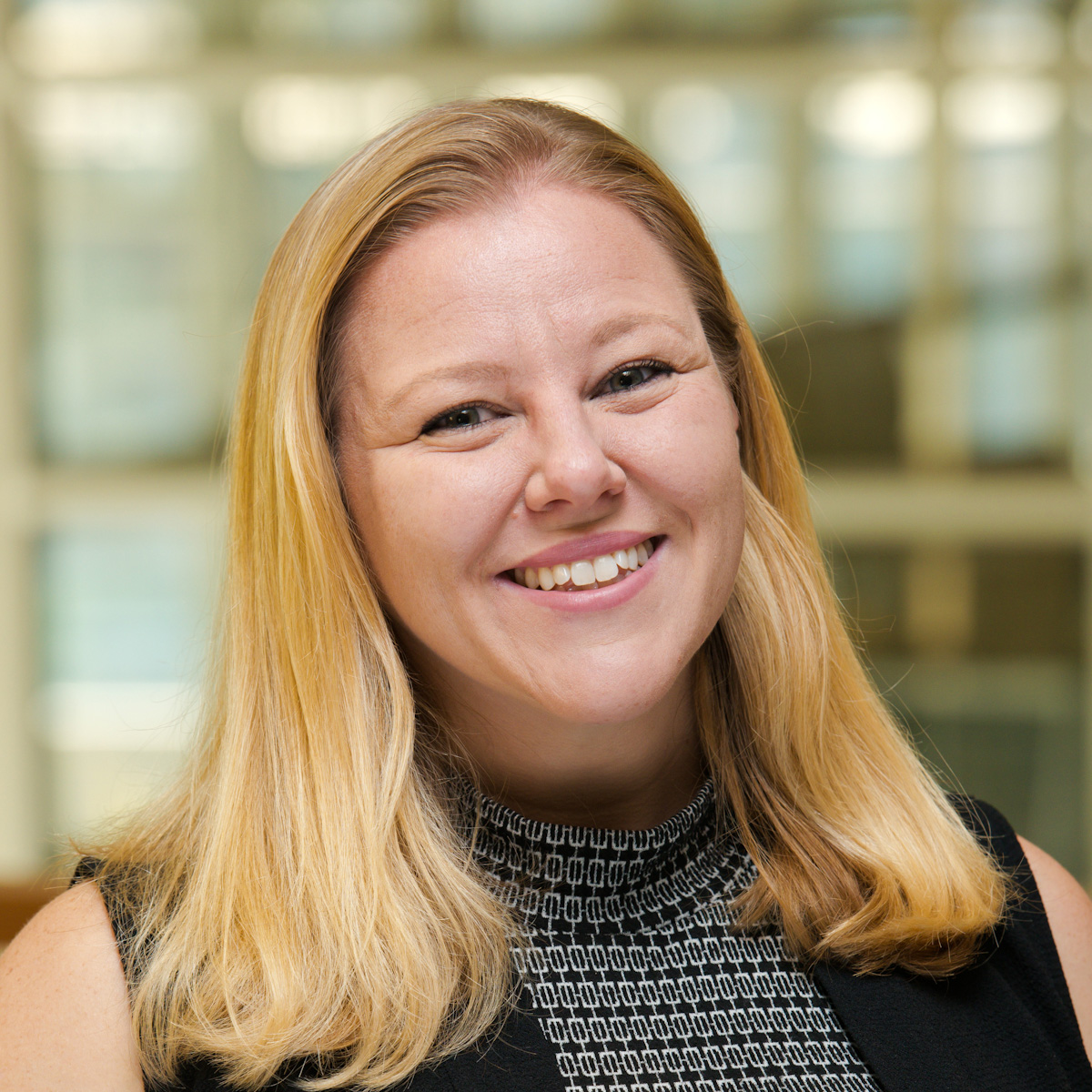 Paula Levitt
Director, Global Experiential Learning
Global Learning Hub, Global Affairs
plevitt@ucdavis.edu