Global Aggies: Summer Physics in Hong Kong, Rock Pools, and Waterfalls
Name
Fionna Huang
Major and Class Standing During Your Program
Sophomore in Biochemistry and Molecular Biology
Program
UCEAP Summer Physics in Hong Kong
What motivated you to participate in a study abroad or internship program during your time at UC Davis?
When I asked college graduates about their regrets from undergrad, one of the most common answers I got was that they regret not studying abroad when they had the chance to. Being able to study and travel with others of similar age is truly an experience that only presents itself at very few and narrow windows of time—one of those being your undergraduate years. You can travel at any point in your life, but experiencing a foreign country as a tourist is much different from a student who is living there for an extended period of time. As a student, you have more time to truly understand the country and its culture, so you ultimately get a much more immersive experience. Having heard the regrets of others and harboring a desire to travel while being a student in a country abroad, I knew I wanted to study abroad once I got into college.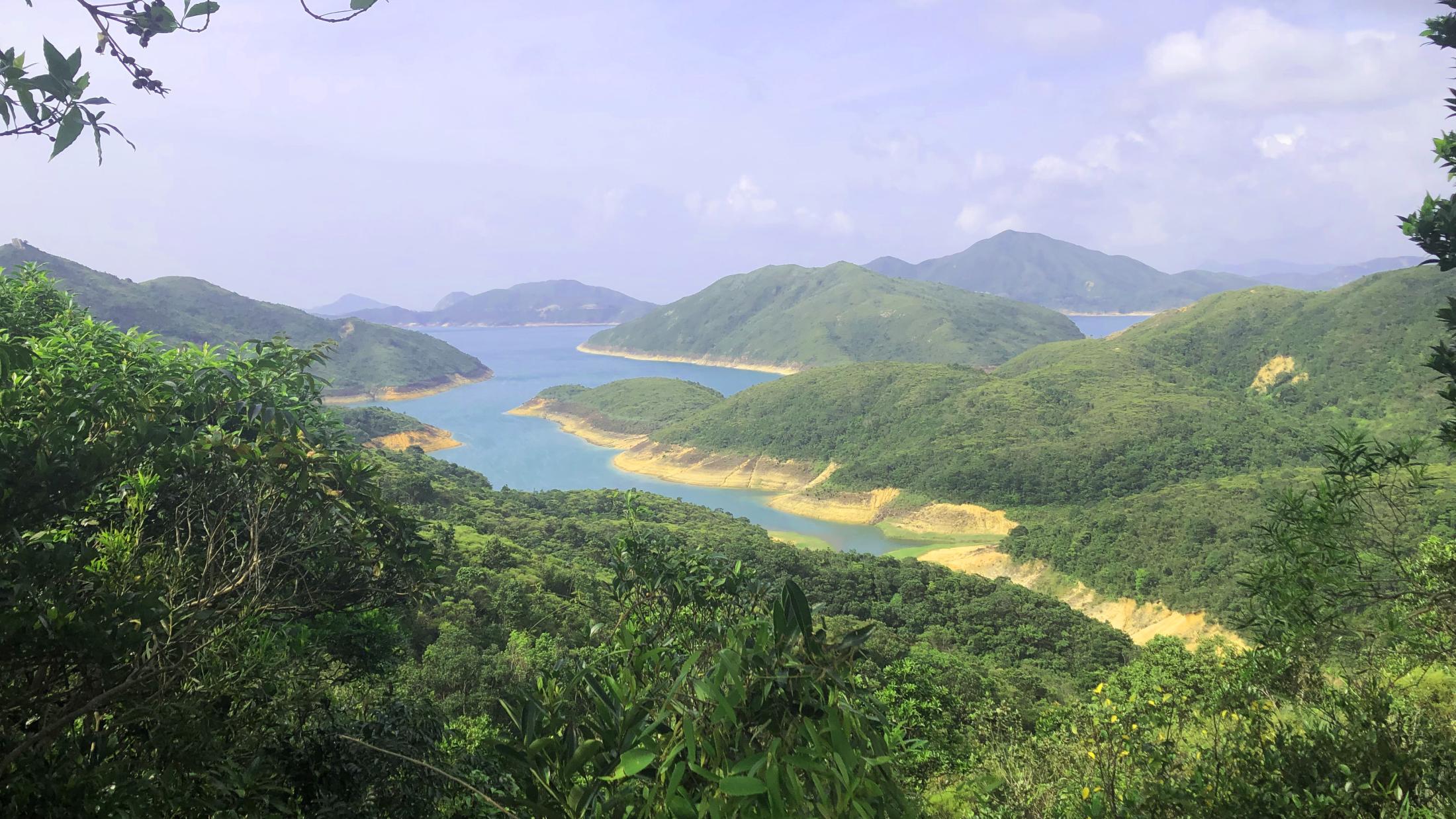 What led you to choose the program you participated in?
I liked that my program allowed me to complete a whole year of physics in one summer. As I am not a fan of conceptual classes like physics, I wanted to get my physics requirement done as soon as possible so I could focus my energy on other classes during the school year.
What was it like to be you in your host country/region? What did you learn from your experience interacting with other cultures, people, and places?
Because of my Chinese ethnicity, I blended in easily with the Hong Kong locals. It also helped that I understood and spoke Cantonese—the dominant language of Hong Kong—so I was able to navigate the region with relative ease. While my being Chinese American helped me adapt more easily to Hong Kong culture, it is not difficult for non-Chinese-speaking individuals to adapt either. Due to Hong Kong's reputation as an international hub and its history as a former British colony, there are English translations in most areas and a fair amount of Hong Kongers who know the English language, so Hong Kong is a relatively friendly city for English-speaking foreigners.
What was a typical day like on your program?
Classes were held Monday-Thursday and started at 9 a.m. each day. There was a lunch break between classes and that was the time in which most of the students would mingle together and chat. Classes would finish up around 3-4 p.m. each day, so there was a lot of time afterwards where students could decide what they wanted to do. The majority of us would spend most of our time in the library or in the dorms studying. Our program was an intensive physics course that covered a whole year of physics in 8 weeks, so there was a lot to learn!
However, our lives were not completely consumed by studying. A lot of us formed study groups, so in addition to learning together, we were also getting to know each other and bonding together. Once the weekend came, a lot of us went out as a group. We did a lot of sightseeing, eating, and shopping, so there was definitely time to enjoy ourselves if we managed our time properly.
What's one of your most memorable experiences from your program?
Halfway through the program, my friends and I decided to make a day-trip to Sai Wan, a beach located east of Hong Kong in Tai Long Wan. The shuttle dropped us off at the start of the hiking trail to the beach, so we spent the first hour hiking there and admiring the breathtaking view of the bay along the way. The weather was also wonderful with its warm sunlight, blue skies, and fluffy white clouds.
Once we arrived at the beach, we stopped to marvel at the beauty of the impossibly blue water lapping up against the fine white sand, and then we made our way to the highlight of the trip: the natural rock pools. These pools were all connecting and the uppermost pool even had a waterfall. Once my friends and I made our way to the uppermost pool, we swam around a bit before climbing up to the top of the waterfall and jumping down into the pool below. As the pools started to get crowded with more people arriving, we hiked back down to the beach to spend the rest of the day swimming in the bay and sunbathing before taking a speedboat back to the city and returning to campus. For me, this day-trip was memorable because we had just finished our second exam, so it was a great way to de-stress and discover more of the beauty of Hong Kong.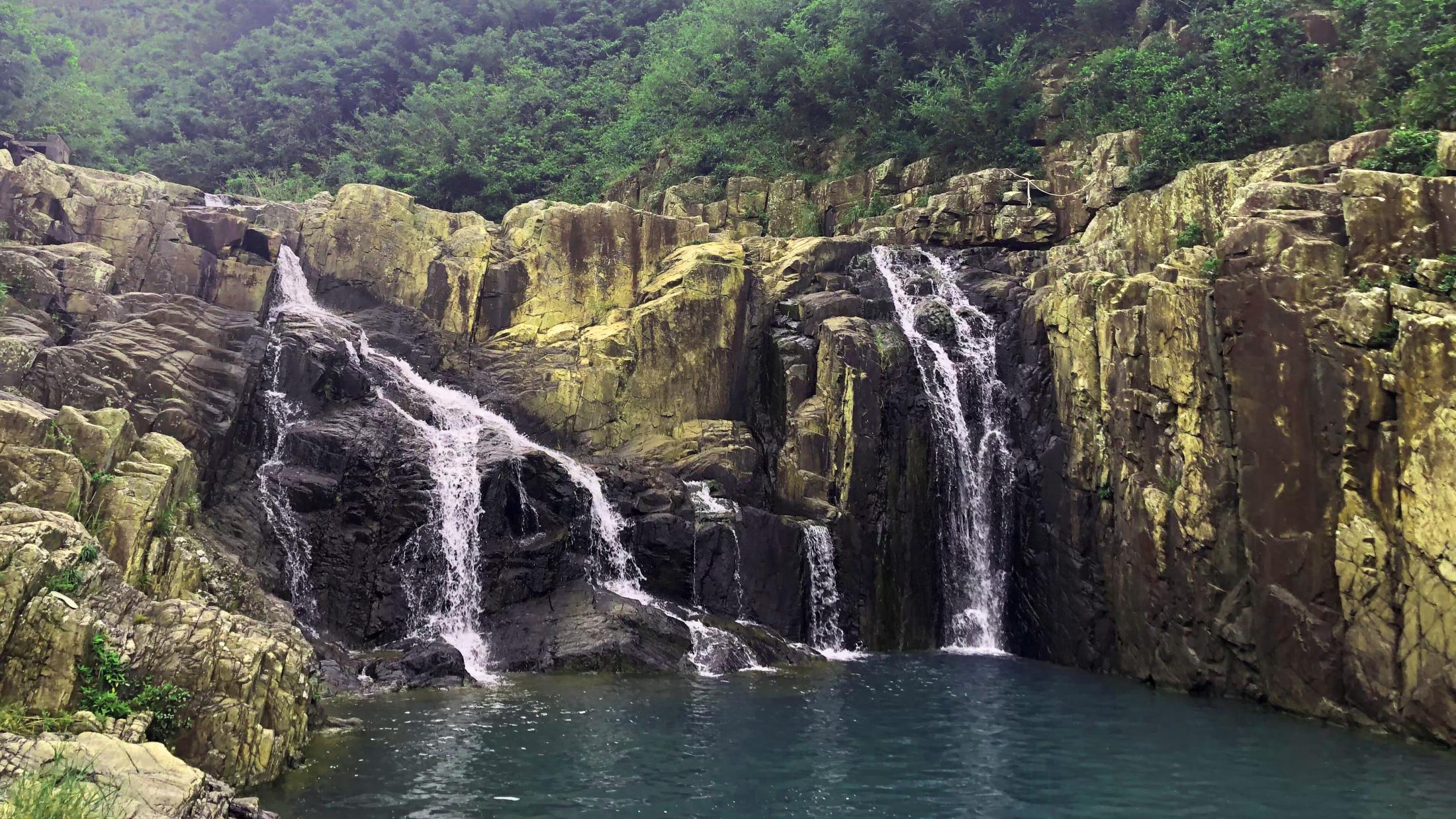 What advice do you have for someone considering your program or an international experience in general? What would you like to share with students who may share similar identities or experiences as you?
Being that my program was an accelerated physics program, I would say to seek help as soon as possible if you do not understand something. Because of the pacing, there is so much more information covered in a week compared to other academic programs, so if you fall behind during the first week, you will have a very difficult time catching up. Make sure you stay on top of your studying and utilize the resources provided to you, such as office hours. I would also suggest forming study groups with your fellow classmates, because not only will you have people to discuss homework problems with, but you will also have people to go out and explore the region with.
What was your biggest concern in regards to the time and cost of your program? Were you able to overcome that concern, and if so, how? What advice would you give someone who has similar concerns?
I did not have any reservations about the length of my program, because for me, 8 weeks did not feel like a long time to be away from home since I was already doing that for college. The cost, however, was a significant factor in my choosing of the program. I knew I was not going to get much financial aid for any of the physics programs, so I wanted to choose the program that was the least expensive to reduce the financial burden on my parents, as they were helping me pay for the out-of-pocket expenses.
To prospective study abroad students with financial concerns, I would say to be open to any program location and to perhaps look into locations with a lower cost-of-living, as that can help you minimize your expenses abroad. I would also suggest applying for scholarships and awards, because those can help cover a good portion of the program fees. While I did choose Hong Kong primarily because of the cost, I enjoyed my program very much and I would not change anything about my experience. You will gain so much no matter where you are in the world, so if you are open to learning about the region, its people, and its culture, you will gain a lot of valuable skills and unforgettable memories.
How do you think your program experiences will benefit you in the future, thinking academically, future career goals, or personally?
When I started the program, I was very overwhelmed with the pacing and I struggled to study effectively. I had to reflect on my current studying methods and how they were not effective in this new environment. I had to come up with new strategies to study more efficiently. Because of this program, I learned how to assess problems and adapt quickly, which are skills that I will take with me into my future career as well as my personal life. No matter where you are at life, there are always going to be problems to address and solve, so learning how to deal with those in an effective way is a very valuable skill to have and I am glad to have learned it while studying abroad.
---
About the Global Learning Hub at UC Davis
Through the Global Learning Hub, each and every UC Davis student can find global learning opportunities available on campus, in the region, virtually, and internationally. The Hub offers global learning programs, workshops, and resources that enhance all UC Davis students' academic and career pursuits through four broad areas of opportunities: Community Engagement; Global Skills and Leadership; Internships and Research; and Study Abroad. UC Davis is committed to preparing the next generation of global problem solvers and change makers. As such, we aim to prepare our undergraduate, graduate, and professional students to solve global challenges collaboratively, equitably, and sustainably.
As a part of Global Affairs, the Global Learning Hub aims to inspire global curiosity, understanding, and engagement.
Primary Category
Tags