Global Aggies: Reflecting on My Three Years in the Global Ambassador Mentorship Program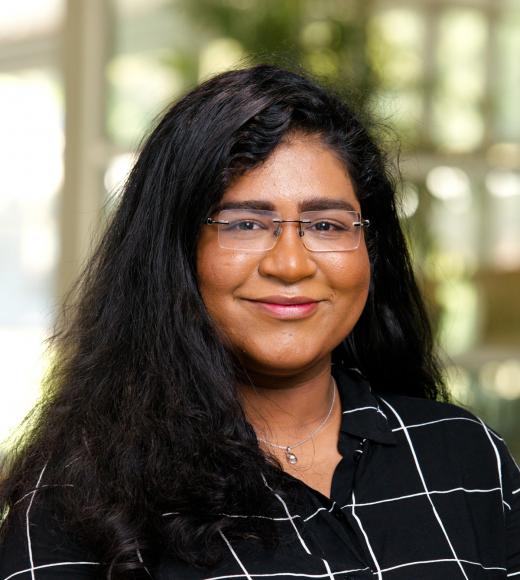 Name
Nikhita Azad
Major and Class Standing During Your Program
International Relations Major, Human Rights Minor
Program and Duration
Global Ambassador Mentorship Program
In-person or Virtual
Three years, in-person except during the pandemic when the program went virtual.
What led you to participate in your global learning program during your time at UC Davis?
As an international student, I was very anxious about coming into a new country and a new environment during my freshman year (having just graduated from high school, the actuality of going to a university was quite stressful). However, while I prepared to come to UC Davis, I found the Global Ambassador Mentorship Program within Global Affairs. The program was assigning mentors to incoming international students, like me, to help make our moving to Davis a bit easier and less anxiety-inducing. The day I applied for this program, little did I know I would be involved with one of the best experiences I have had at UC Davis for the next two years of my life!
UC Davis is a very diverse campus with people from all over the world. When I first came to campus, I went through culture shock and had a lot of questions about all the things I saw and learned about in this new place which I had to call home for the next four years. However, this program helped me understand the culture here at Davis better and also helped me interact with individuals from other cultures. This positive experience with the program during my freshman year motivated me to learn more about working with the diverse population on our campus, which is why, the following year, I rejoined the program as a mentor. During this time, I became very fascinated by intercultural leadership models, and the year after, I applied as a student leader for the program and learned about topics such as global leadership.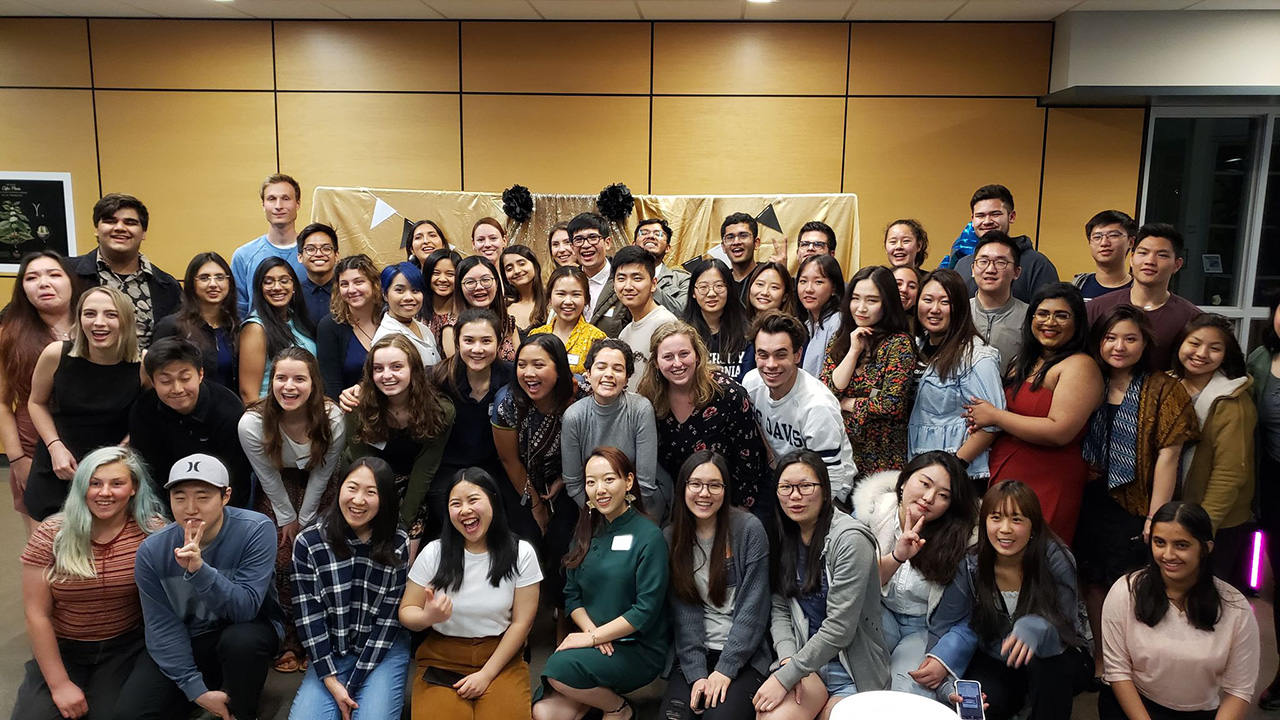 What was your experience like in this program? What did you learn from your experience: interacting with other people and cultures; addressing global challenges; and/or developing global skills and leadership?
I learned a lot from this program over the three years I was involved with it. As a mentee for the program, I started off by learning more about different cultures and different cultural practices. At this stage in the program, I was able to work on skills such as cultural competence and cultural sensitivity as I started interacting with more people on campus. My mentor also helped me understand a lot of the differences and similarities which exist between all of us as people on this campus and how to respectfully interact with a diverse population. The program also had frequent events which would help all the mentees and mentors interact with each other and share their cultural experiences with each other.
As a mentor, I took a class on global leadership and intercultural models, which the program mandates. The class helped me learn about the intersectionality of identities, needs, cultures, etc., which exists in our day-to-day lives. I was also introduced to a global leadership model during my time as a mentor which helped me become more confident professionally in a diverse workspace. Additionally, during the program, I also formally learned concepts such as cultural humility and cultural relativism and had an outlet to practice these skills in a practical setting while working with my mentees and the other mentors. Furthermore, as mentors, we were also assigned to one of the committees that the program is comprised of, where we learned how to work in a multicultural professional workspace while handling different time-sensitive projects.
In my final year with the program, I became one of the student leaders for the program. I was the head of the Professional Development Committee, which helped shape mentors as global professionals through trainings and different activities. Additionally, I (along with my supervisor and my student co-leads) created a model which would aid mentors to present themselves in a global intercultural workspace as confident and self-assured individuals. We created several reflection-based assignments that the mentors had to work through. My committee hosted several workshops that discussed professional development topics such as time management, career planning, and conflict resolution in a global workspace.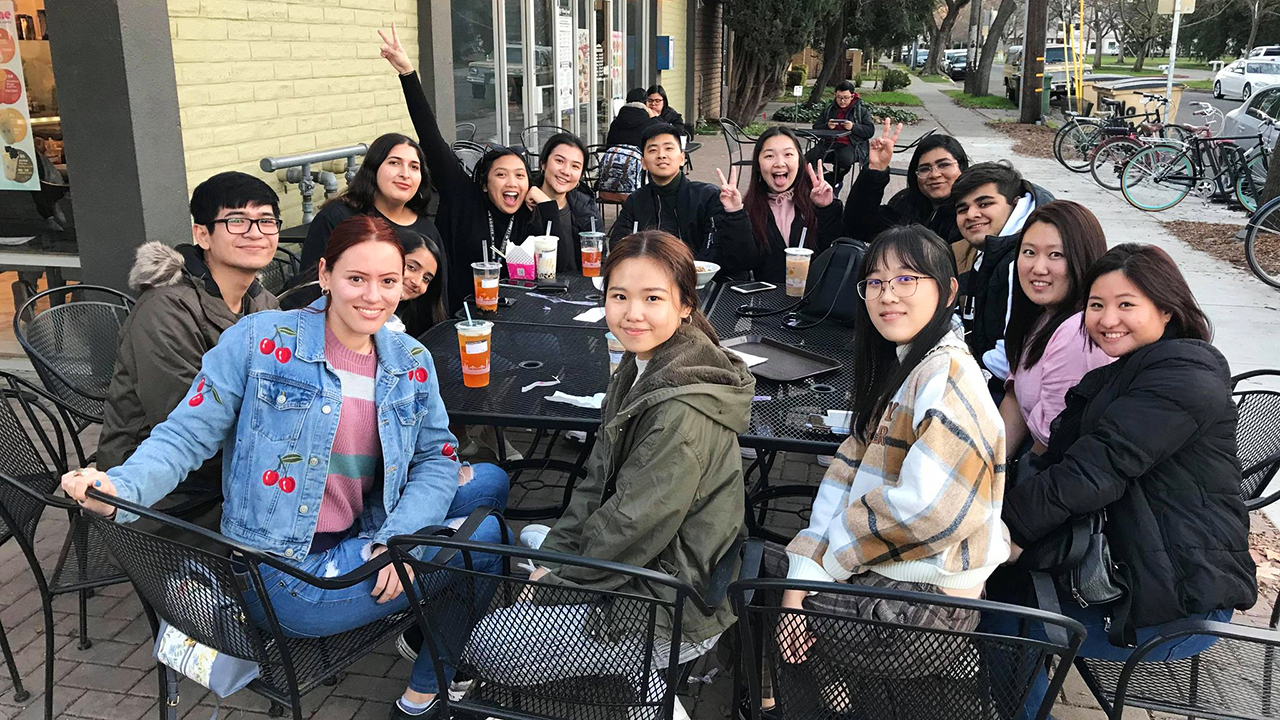 What's one of your most memorable experiences from your program?
My most memorable experience during the program was the cultural banquet, which is hosted at the end of the program each year. It is an event where mentors and mentees (as well as other guests) congregate in a potluck-style dinner, bringing different foods from their culture and/or dress up in their traditional cultural wear, fully honing their identity. This event reminded me to be proud of who I am and exposed me to the traditional food and activities from other cultures as well. Overall, it was an evening filled with happiness and cultural appreciation.
What advice do you have for someone considering your program or a global experience, in general? What would you like to share with students who may share similar identities or experiences as you?
I would like to urge people of any and all identities to be involved with the Global Ambassador Mentorship Program. This program is very inclusive and it helped me learn more about myself. I became more confident with who I am and I can now comfortably present myself as a global professional. Additionally, everyone in the program is very understanding and they are always readily available to help guide you.
How do you think your program experiences will benefit you in the future—thinking academically, future career goals, or personally?
This program has helped me tremendously professionally, academically, and personally. In the professional space (especially in a globalized world), organizations and companies are looking out for students who are culturally aware and are self-assured. This program has helped me develop these qualities which I like to highlight and utilize in my interviews and while working in my internships.
Academically, this program has helped me a lot as well, as I have learned how to work more efficiently with my peers in class. During the program, I learned different strategies on how I can work with the different work styles and modes of communication each person has. I have successfully started utilizing these strategies while working on group projects or even while communicating with my professors and peers in the classroom.
Lastly, this program has helped me personally build strong friendships and a very kind, reliable, and inclusive social network. Additionally, it also helped me reflect on my strengths and work on my weaknesses while providing me a safe space. I have genuinely cherished most of my memories working for this program and am very grateful that I could be a part of it!
---
About the Global Learning Hub at UC Davis
Through the Global Learning Hub, each and every UC Davis student can find global learning opportunities available on campus, in the region, virtually, and internationally. The Hub offers global learning programs, workshops, and resources that enhance all UC Davis students' academic and career pursuits through four broad areas of opportunities: Community Engagement; Global Skills and Leadership; Internships and Research; and Study Abroad. UC Davis is committed to preparing the next generation of global problem solvers and change makers. As such, we aim to prepare our undergraduate, graduate, and professional students to solve global challenges collaboratively, equitably, and sustainably.
As a part of Global Affairs, the Global Learning Hub aims to inspire global curiosity, understanding, and engagement.
Primary Category
Tags