Global Aggies: Transfer of a Lifetime
Leanne Bolaño '17 is an aspiring political leader in the field of environmental studies. She's attending law school on a full ride and is passionate about gender equity, global development and environmental justice. As an undergrad, she secured an international fellowship to oversee agricultural research and served as UC Davis president of IGNITE, a national organization that empowers women to pursue leadership careers in political office. She's exceptionally bright and charismatic—a born leader—and a natural fit for the university.
Her "Aggie" story, however, doesn't actually begin here.
"UC Davis was always my dream school, but I didn't get in my first time applying as a senior," says Bolaño. Consequently, she spent her first year of college at UC Riverside.
"I found out during my first quarter there that UC Davis had a unique opportunity for people interested in environmental studies to transfer their sophomore year, so I did a 'Hail Mary' and applied."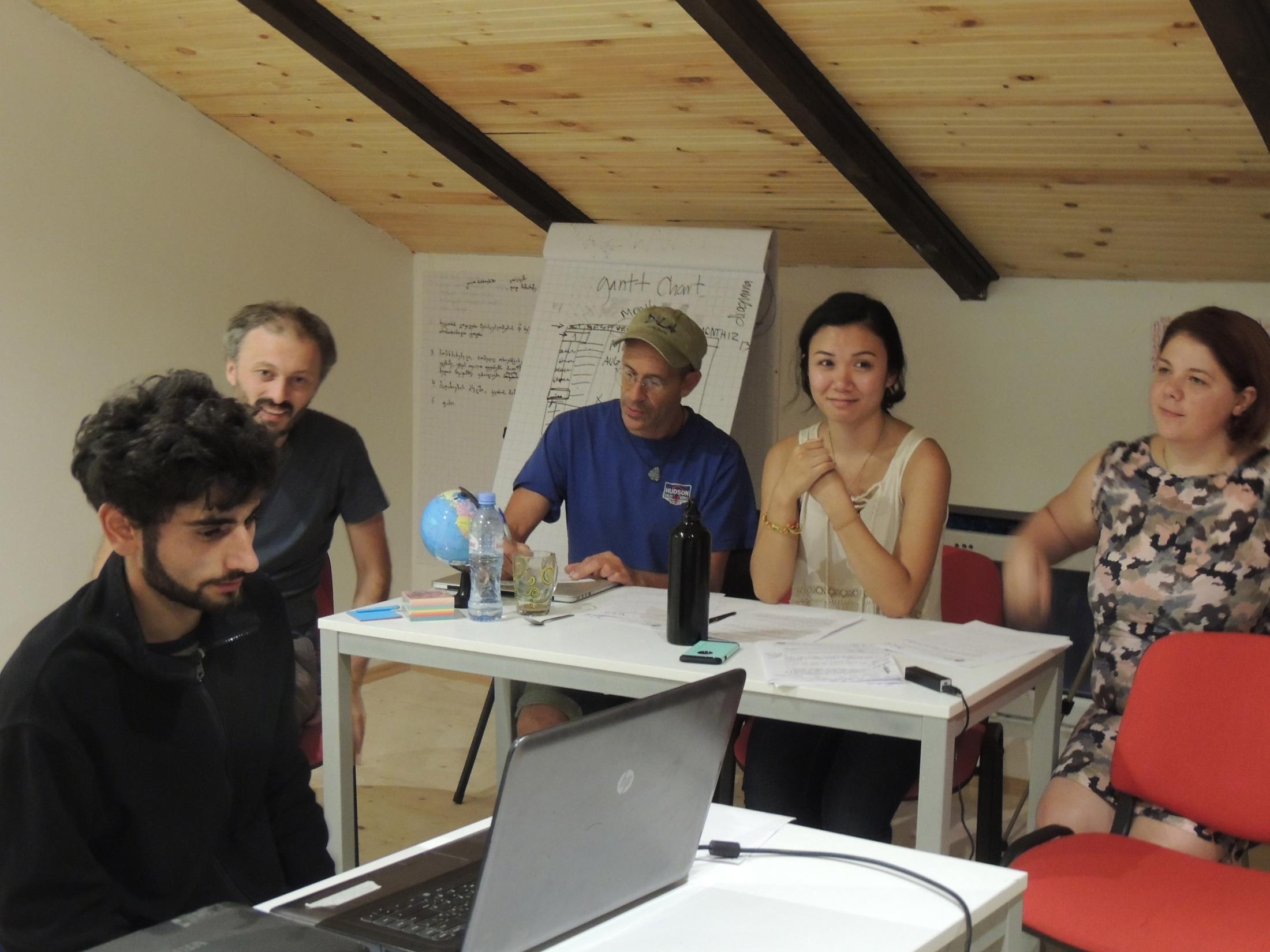 While she made many friends at Riverside, aced her classes and joined numerous agriculture and sustainability clubs, when she found out about her acceptance to UC Davis, there was no question of what to do.
"I had never even visited campus before accepting the offer for fall 2014," she recalls. "The first time I came to Davis—let alone UC Davis—was for my orientation in summer 2014."
Hailing from a Filipino emigrant family to the Bay Area, Bolaño got an early start in environmental education thanks to her adoption of sustainability practices at a young age. After interning at a native plant garden in Berkeley as a teen, Bolaño led a high school initiative to create her community's first onsite vegetable garden, which became a space not just for harvests but for teaching horticulture and even cooking classes.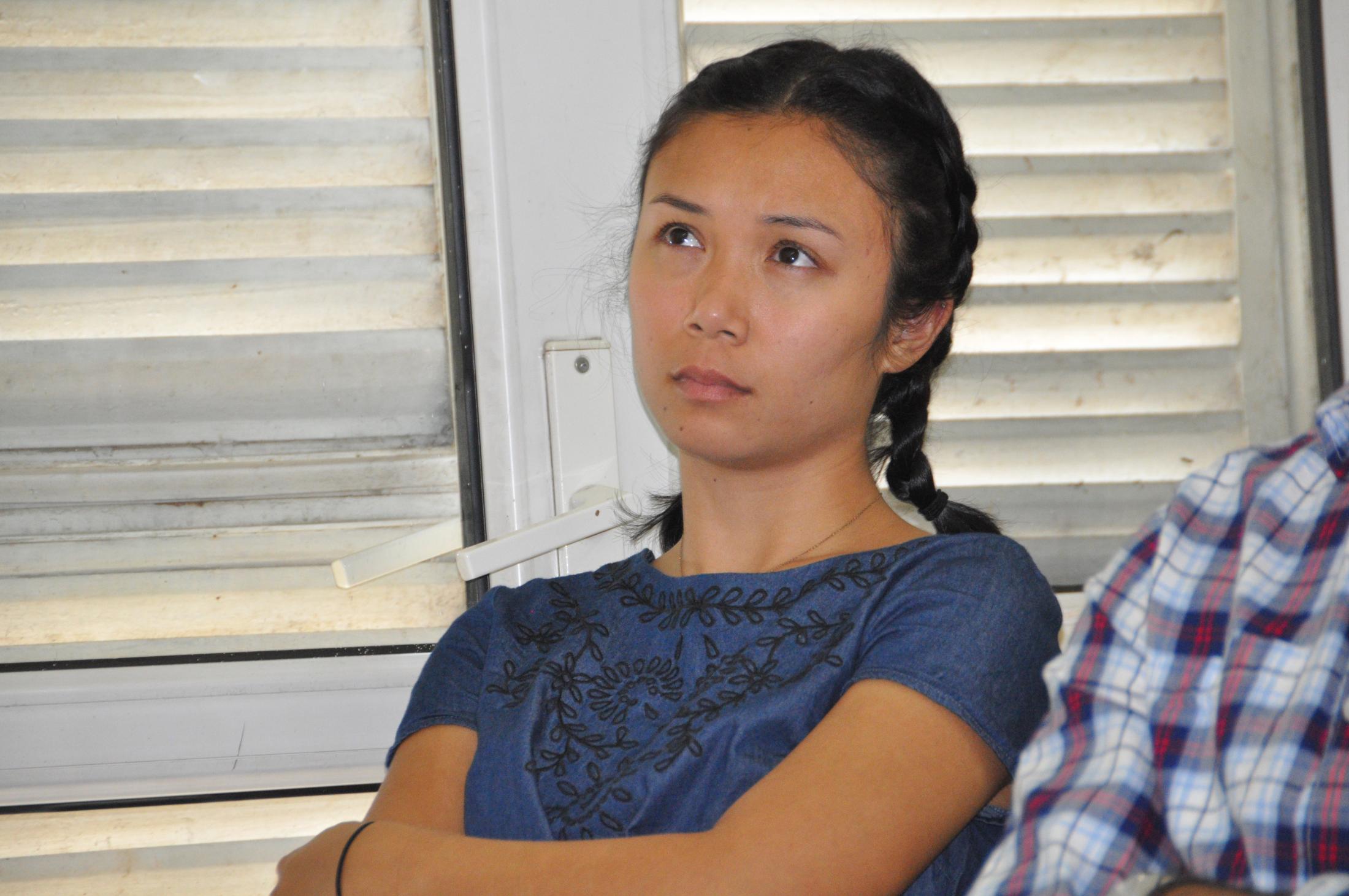 These experiences served as the impetus for deciding on environmental science and management as her UC Davis major, with Bolaño earning minors in political science and global international studies along the way.
Once at UC Davis, Bolaño began interning at BRIDGE: Pilipinx Outreach & Retention. By the time she joined the Asian Pacific Islander Retention Committee in spring 2016, she had secured approval for The FilAm Pages, a resource guide that provides information about academic, cultural and community resources for Filipino/a/x- identified students.
Her favorite project at UC Davis, however, has been her Blum Center for Developing Economies Grant in the summer of 2016. Through her internship with UC Davis D-Lab, the fellowship supported Bolaño's research and training efforts in Georgia, a small country at the intersection of Eastern Europe and Western Asia. As a Fellow, she facilitated a two-week training via a translator for villagers of the town of Bediani.
"Basically, we worked with local village members to help them create their own business plans for local business ideas," she says. "Everyone was fired up to turn what they do every day, like organic farming and livestock production, into a business. This experience served as the start of our successful ongoing partnership with Georgia."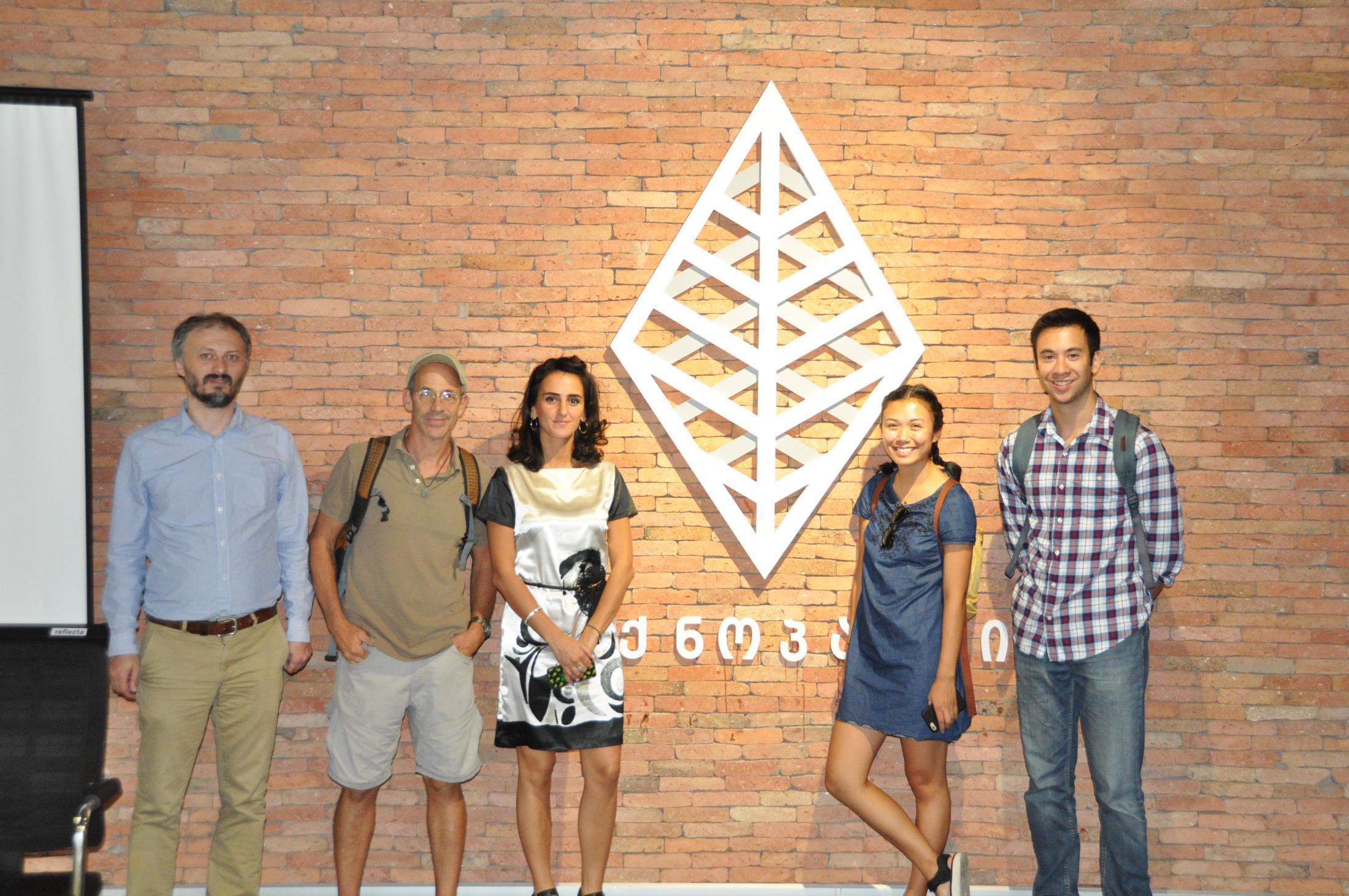 Following her internship and fellowship, Bolaño was hired by D-Lab as a research assistant, D-Lab course instructor and lead in the Georgia Working Group. In this capacity, she has taught seminars on global poverty, food system sustainability and economic development feasibility to both undergraduate and graduate students, and is responsible for D-Lab's grant writing and application submissions.
"The Blum grant put me on the map and served as the catalyst for my other research and travel opportunities through Global Affairs," she says. "Now I get to network with partners in the business school, engineering department, even the National Science Foundation. It has truly helped me refine my leadership skills and piqued my interest not just in environmental law but in international comparative law."
To Bolaño, being a Global Aggie is about being aware of experiences outside of the U.S. and Western society—including an awareness of how our actions impact and affect developing countries.
Take South Africa—"a country coming out of oppression and colonization"—and where Bolaño chose to spend a summer studying abroad, a priority for her as she's from a family who faced colonization firsthand in the Philippines. During this experience, she studied African literature, history and politics, with a focus on the apartheid period, at the University of Cape Town. The final week was spent in a reserve, with safari rides twice a day and field research spent on plant and animal identification, ecology and environmental studies.
"UC Davis does a fantastic job of teaching students to deconstruct their ignorance through classes, study abroad opportunities like South Africa, and seminars at the International Center," she says. "Global Affairs is expanding global education for all and has facilitated my global experience as an Aggie, including working closely with visiting international fellows like the Humphrey scholars. To me, that was my No. 1 opportunity at UC Davis."
This is part of a series featuring Global Aggies – members of the UC Davis community who are living the Global Affairs mission: to inspire global curiosity, understanding, and engagement. Learn more about Global Aggies at UC Davis. 
---
About the Global Learning Hub at UC Davis
Through the Global Learning Hub, each and every UC Davis student can find global learning opportunities available on campus, in the region, and across all seven continents. The hub's network of local and global academic, experiential, and leadership programs helps develop capacity for undergraduate, graduate, and professional students to engage with global issues and make a difference in the world as the next generation of global problem solvers. Search all global learning opportunities available at UC Davis.
As a part of Global Affairs, the Global Learning Hub aims to inspire global curiosity, understanding, and engagement.
Primary Category
Tags