Meet QT Lab: Winner of the 2022 Global Aggies Award for LGBTQIA+ Rights
On April 22, 2022, a student team working with the interdisciplinary Queer Trans Lab received the inaugural Global Aggies Award for LGBTQIA+ Rights; the grant recipients are Iris Xie, Kait Murray, Janine Nguyen and Santhoshi Ramanathan. Launched in 2021, and coordinated through UC Davis Global Affairs, the grant funds collaborative student projects that advance local and global learning and advocacy work for LGBTQIA+ rights. The award was established through the generosity of former UC Davis Provost and Interim Chancellor Ralph J. Hexter, along with his husband Manfred Kollmeier.
Since spring 2020, Queer Trans Lab (QT Lab) has been conducting a needs and assets assessment of LGBTQIA+ graduate students and staff via a joint project of the LGBTQIA+ Resource Center and the Chancellor's Committee on LGBTQIA Issues. With the $2,500 grant, this team of graduate and undergraduate students plans to create a social media campaign and large-scale art installation to share qualitative data that they have collected from LGBTQIA+ international graduate students and staff. The team will also continue to act as a resource for graduate students who would like to learn more about what UC Davis can offer in terms of rights and a safe campus climate.
"Projects selected for the Global Aggies Award for LGBTQIA+ Rights align with our university commitment to diversity, equity, inclusion and social justice, and to educating the next generation of change makers both on campus and around the world," says Joanna Regulska, vice provost and dean of Global Affairs. "The recipients of this award are dedicated to supporting our international LGBTQIA+ graduate students and staff—an often overlooked and underserved group—and raising awareness of the challenges and strengths of these individuals. The work of the QT Lab is needed now more than ever as we continue to strive toward Global Education for All."
Meet the Team
Kait Murray is a Ph.D. candidate in the Education Graduate Group and works as the graduate student researcher at the LGBTQIA+ Resource Center, which is located on the first floor of the Student Community Center. She has hired a team of students to investigate issues related to queer and trans graduate students—issues aimed at helping administrators on campus shape funding priorities.
"Over the past couple years, we've been conducting these absolutely massive interviews with queer and trans graduate students, professional students and staff here at UC Davis—and of course, international students," she says. "And we've had an eye toward getting the powerful part of these stories out there, the things that can help administrators shape funding priorities."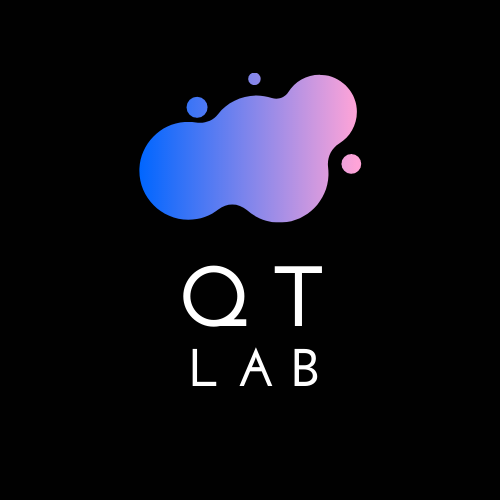 "Working with this group of people through QT Lab has radically changed my approach to both research and professional spaces," Murray says. "We've created a space where a lot of folks feel in many ways really comfortable bringing their full selves to the work. That is what's exciting: the opportunity to continue working with and working in new and different ways with people who are just absolutely brilliant."
As part of the collaborative, interdisciplinary and participatory research team, Iris Xie, an MFA design student, and Santhoshi Ramanathan, an international undergraduate design student from Abu Dhabi, have taken the lead on determining how to share the data in visually impactful and engaging ways—bringing shape to the idea of doing installation work, in addition to helping prepare toolkits, checklists and academic articles.
Janine Nguyen, an undergraduate sociology student and research assistant at the LGBTQIA+ Resource Center, says the team plans to prioritize accessibility through image descriptions, colorblind-accessible language and typography that is easily readable by using disability studies research methods.
"The quotes are anonymized to ensure confidentiality and will also come with illustrations and graphic designs that are eye-catching for viewers," she says. "The promotion of LGBTQIA+ materials through this engagement would be beneficial to students, educators, administrators and stakeholders, in addition to setting a precedent for the entire UC community."
Informed by a policy background through the Equality California Comcast Fellowship, Nguyen has played a key role in representing the undergraduate level within QT Lab. In turn, she has used her positionality as a queer, disabled and first-generation student of color to collaboratively serve LGBTQIA+ communities and advance the team's research goals.
In empowering the LGBTQIA+ community, especially in the face of compounded issues that were exacerbated by the COVID-19 pandemic, QT Lab hopes to stand in solidarity with the university's historical LGBTQIA+ organizations and broader campus community. This includes shining a light on LGBTQIA+ international students in novel and experimental ways that help the university community understand the importance of global LGBTQIA+ rights.
Managed through the Global Learning Hub, the Global Aggies Award for LGBTQIA+ Rights supports UC Davis students in gaining global learning experiences that advance local and global LGBTQIA+ issues and address the needs and strengths of the LGBTQIA+ community. This annual award provides students with funding to learn about and advance LGBTQIA+ wellbeing and rights globally, including through international, USA-based or virtual activity. The grant supports student involvement in research or creative work, internships and externships, or other projects that advance the rights and wellbeing of LGBTQIA+ people globally. 
Support UC Davis students in gaining global learning experiences that advance local and global LGBTQIA+ issues.
---
About the Global Learning Hub at UC Davis
Through the Global Learning Hub, each and every UC Davis student can find global learning opportunities available on campus, in the region, virtually, and internationally. The Hub offers global learning programs, workshops, and resources that enhance all UC Davis students' academic and career pursuits through four broad areas of opportunities: Community Engagement; Global Skills and Leadership; Internships and Research; and Study Abroad. UC Davis is committed to preparing the next generation of global problem solvers and change makers. As such, we aim to prepare our undergraduate, graduate, and professional students to solve global challenges collaboratively, equitably, and sustainably.
As a part of Global Affairs, the Global Learning Hub aims to inspire global curiosity, understanding, and engagement.
Primary Category
Tags