Global Aggies Award for LGBTQIA+ Rights
The Global Aggies Award for LGBTQIA+ Rights encourages and supports UC Davis student global learning and engagement regarding the issues that LGBTQIA+ communities and individuals face around the world. This award provides students with funding to learn about and advance LGBTQIA+ wellbeing and rights globally, including through international, USA-based, or virtual activity.
The grant supports student involvement in research or creative work, internships/externships, or other projects that advance the rights and/or wellbeing of LGBTQIA+ people globally. This may include:
Student-driven research or creative activity with a global dimension that aims to support or explore LGBTQIA+ wellbeing and/or rights.

Collaboration with faculty on relevant research or creative activity.

Engagement in projects or internships with organizations that support LGBTQIA+ wellbeing and/or rights—these may impact a defined community or create resources supporting LGBTQIA+ people locally, in the United States, in other countries, or transnationally.

Student-developed independent projects focused on topics relevant to this award to be implemented while studying abroad

.

And more.
Eligibility
Open to UC Davis undergraduate, graduate, and professional students.

Open to all majors and fields of study.

Proposed activities are expected to have a duration of at least two weeks of full-time engagement (25+ hours per week) or one month of part-time engagement (5-10 hours per week).
Award Amount
Multiple grants awarded, ranging from $500 to $2,500.
Application Timeline
Applications open December 14, 2022 and close February 8, 2023 at 11:59 p.m. PST. Grant recipients will be notified by late April. Grant activities may take place between June 1–December 31, 2023.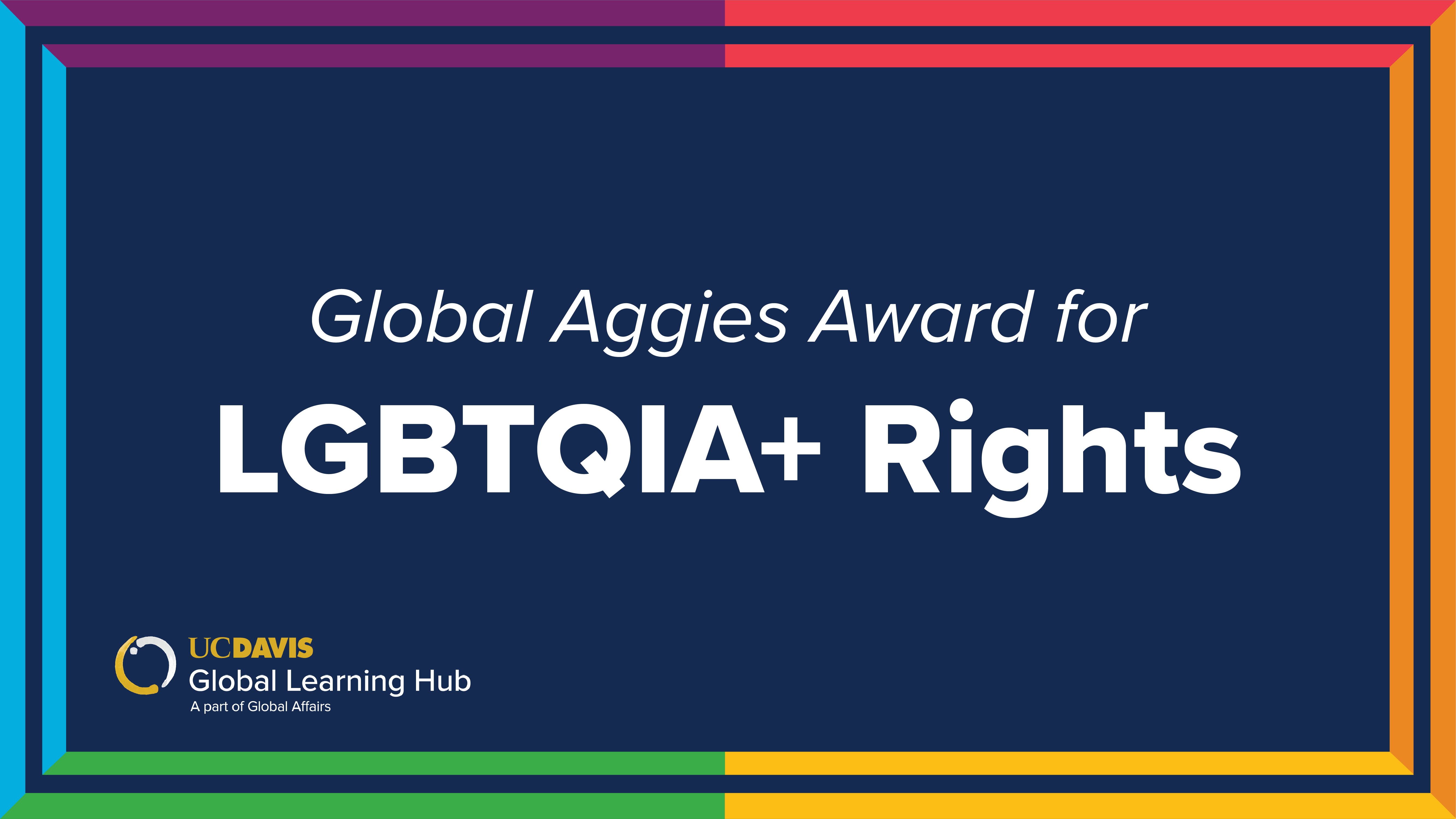 Application and Proposal Guidelines
Applicants should submit the following to be considered:
A proposal addressing the prompts below. Proposals must demonstrate an understanding of key issues and articulate how their proposed activity will result in a tangible deliverable that reflect the aim of this award.

Description of the proposed activity, its timeline and

how it meets the objectives of this grant (up to 750 words).

Relevant applicant background/experience with LGBTQIA+ wellness and/or rights (up to 500 words).

Brief background on any collaborating faculty, staff and/or organization(s) (up to 250 words).

An explanation of how the activity will advance LGBTQIA+ wellbeing and/or rights (up to 250 words).

A budget and budget narrative of up to 1 single-spaced page that addresses each of the following:

Proposed budget of independent activities including materials, travel costs, etc., or a statement of program fees/costs from a program provider.

An explanation of the costs.
Award Projects
Award recipients will be expected to share a deliverable/complete a project highlighting their contribution to wellbeing/rights of LGBTQIA+ communities within two months of the conclusion of their program.
Applications open December 14, 2022. Please contact Glynis Kincaid with any questions.
---
Contact Information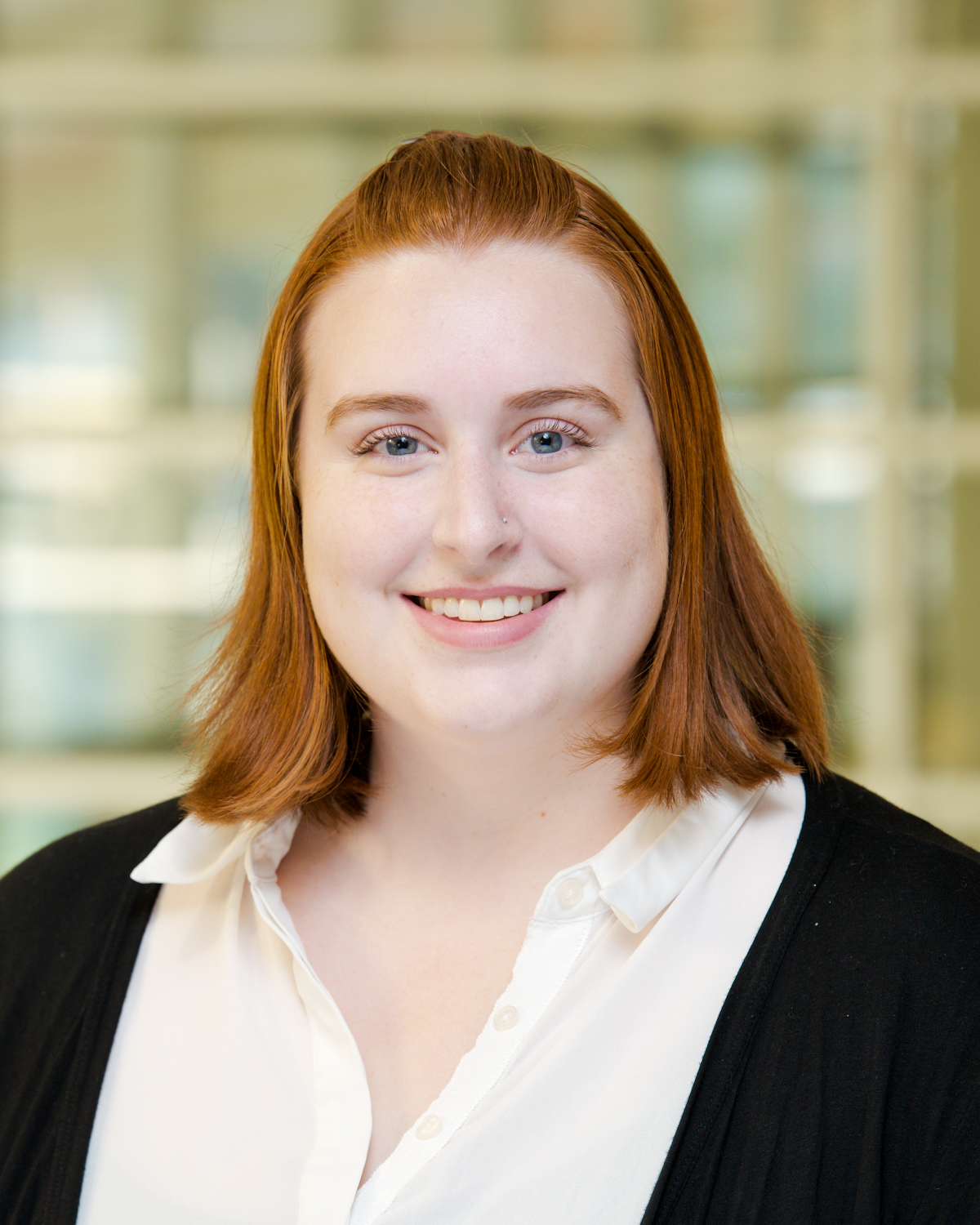 Glynis Kincaid
Study Abroad Program Coordinator and Advisor
Global Learning Hub, Global Affairs
gakincaid@ucdavis.edu