Program Overview
The Universitas 21 (U21) Micro-Internships Program provides you the opportunity to work with fellow students from across the globe, sharing knowledge and expertise while immersing yourself in the work of a commercial organization.
Each two-week micro-internship has a distinct UN Sustainable Development Goal (SDG). In groups, you will be tasked with providing a solution to a real-life SDG related challenge, which you will then pitch to senior stakeholders within the organization at the end of the program.
Not only will you form quick partnerships with sustainability-minded students from a variety of academic disciplines around the world, but you will also challenge your abilities, while developing key skills enabling you to thrive in the modern workplace.
Each two-week micro-internship will run at different times to allow you to participate around your academic and other commitments. The internships involve two 2.5-hour live online sessions at the start and end of the two-week program. The rest of the project work is online and can be asynchronous to allow flexibility around your other commitments.
In your application, please make sure you select which internship (of the six options below) you are applying to.* You will be able to identify a first and second choice if you are available/interested in more than one option.
*Please pay careful attention to times as you can choose early morning or late evening for the two compulsory live sessions.
December 2–16, 2022—SDG focus: Reduced Inequalities
Micro-Internship 1: Compulsory live sessions: Monday, December 5 & Wednesday, December 14: 9–11:30 p.m. PST

Micro-Internship 2: Compulsory live sessions: Tuesday, December 6 & Thursday, December 15: 6–8:30 a.m. PST
January 13–27, 2023—SDG focus: Quality Education 
Micro-Internship 3: Compulsory live sessions: Monday, January 16 & Wednesday, January 25: 9–11:30 p.m. PST

Micro-Internship 4: Compulsory live sessions: Tuesday, January 17 & Thursday, January 26:  6–8:30 a.m. PST
February 3–17, 2023—SDG focus: Good Health and Wellbeing
Micro-Internship 5: Compulsory live sessions: Tuesday, February 7 & Wednesday, February 15: 9–11:30 p.m. PST

Micro-Internship 6: Compulsory live sessions: Wednesday, February 8 & Thursday, February 16:

6–8:30 a.m.

PST
What Students Are Saying
"I was able to learn valuable experience and leadership from the team members, participants, and mentors and I expect to carry this forward in my career and research area."

"I liked being able to collaborate with other students to help propose solutions for an actual issue that an international nonprofit is currently facing."
Program Benefits
This is your chance to test your ability to deliver results in the workplace. This is a short, fast-paced and intensive way to develop and practice the skills and ways of working that employers are looking for. 
You will develop many key employability skills, including:
Agility – your ability to adapt to new environments, to grasp topics outside of your academic specialism and work with difference. 

International Collaboration – first-hand experience of working across different time zones, languages and cultures, bringing together global knowledge to deliver results for an employer. 

Influence – your ability to build trust and solve complex problems quickly.

Presentation Skills – your ability to clearly convey complex information to your stakeholders. 

Teamwork – your ability to work with a new and globally diverse team to deliver a solution. 
Throughout the program you will receive guidance from Common Purpose to work as a team and focus on sustainable solutions. You will also be given access to U21 Community where you can continue to work remotely between sessions to finalize your solution pitch. 
Program Agenda
Day 1 – You will receive the challenge brief for the problem you will be working on and receive a virtual introduction from Common Purpose and U21. You will also receive information about the team you will be working with. 
Days 2-3 – You will start connecting with your team via the U21 platform and completing independent research around the topic of your challenge and the employer. You will use this time to formulate questions for your host employer. 
Day 4 – In a 2-hour live session you will have the opportunity to meet your host employer and team members via Zoom and start to create your plan for responding to the challenge. You must attend the Day 4 and Final Day live sessions to complete the program and apply for the micro-credential. 
Days 5-13 – You will work with your Team to innovate your solution and create your presentation for your senior stakeholders. It is up to you how, where and when you work on this with your team to collaborate around your other commitments and various time zones. This is your opportunity to bring together your differing academic, regional and personal expertise to make change for a more sustainable future. 
Final Day – In this live Zoom session, each group will present their solution to the host employer and receive feedback. To conclude the micro-internship, you will be supported to reflect on the experience and how you used the opportunity of working with your team to develop key skills.  
Participants who complete the program by attending both live sessions and contributing to their group's solution and presentation will have the opportunity to complete a written reflection on their learning and skills development, and will receive the U21 Leading Change micro-credential. 
Program Cost
FREE. This exclusive, free opportunity is only available to students at U21 member universities and is open to students of all disciplines, undergraduate or graduate students.
Application Details and Deadlines
---
Contact Information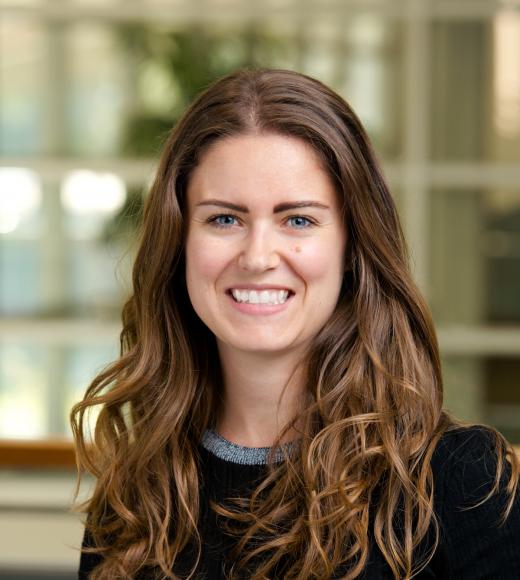 Chelsey Hawes
Experiential and Intercultural Programs Coordinator
Global Learning Hub, Global Affairs
chawes@ucdavis.edu