Overview
UC Davis Global Learning Hub and Services for International Students and Scholars (SISS) are offering the Global Ambassador Mentorship Program, a program opportunity for Spring 2022 through Winter 2023 that provides hands-on intercultural learning, mentoring skills and professional development for undergraduate students from diverse backgrounds. Mentors Fellows practice their skills through mentoring as well as planning events and developing resources and communications for incoming international students. Mentors Fellows also receive a payment of $500 upon successful completion of the program.
Applications for the 2022-2023 cohort are now closed. Applications for the 2023-2024 cohort will open in winter 2023.
What is a Global Ambassador Mentor Fellow?
Global Ambassador Mentor Fellows are current undergraduate students who assist international undergraduate students in adjusting to the UC Davis campus and introducing them to U.S. culture. As a Mentor Fellow, you gain valuable leadership skills, practical experience with intercultural communication and a deeper understanding of your role in our global community.
Program Benefits
Preparatory course "Intercultural Leadership" taken with other mentors.

Opportunities to create and run program events as well as develop social media content for Global Affairs, with guidance and support from student and professional staff.

Professional development workshops specifically for Mentor Fellows on topics such as creating impactful social media posts, interviewing skills, etc.

Ability to be part of and contribute to community building at UC Davis through connecting with fellow mentors and supporting international student mentees.

Opportunities to contribute to broader work of Global Affairs as needed. Past examples include providing feedback on new global learning tools, contributing to the International Student and Scholar Handbook, and reviewing updated unit webpages.

Receive payment of $500—paid in two installments at the end of fall quarter and winter quarter. This payment is contingent upon the successful completion of program responsibilities.

Eligibility for transcript notation in fall and winter quarters when logging at least 40 hours/quarter of program time.
Program Description
The program runs from the spring quarter through the winter quarter. Mentor Fellows will:
Enroll in and pass a two-unit EDU P/NP upper-division preparatory class ("Intercultural Leadership") during the spring quarter.

Starting in summer, mentor up to five new international students and maintain regular support and contact.

Participate in up to bi-weekly program and committee meetings as well as regular leadership and professional development workshops.

Contribute to planning for program events and communications, including helping with related Global Affairs social media posts.

Complete bi-monthly reflections and a final group reflection project on their learning throughout the program.

Be matched with a Student Co-Coordinator who, along with the Program Coordinator, will review their reflections and provide ongoing feedback in their mentorship and events/communications activities.

Be part of a cohort of other Mentor Fellows.

Mentor Fellows can expect to spend 0-2 hours/week in summer and 4-6 hours/week in fall and winter quarters on program activities.
Our goal is to recruit a group of mentors from the U.S. and from countries all over the world. Students from diverse cultural backgrounds are encouraged to apply! There are no citizenship or permanent residency requirements to participate; however, students must be eligible for employment in the U.S. to receive the payment.
If you have any questions about the program or your eligibility, please contact the program coordinator.
Eligibility 
Mentor Fellows must:
Be an undergraduate student at UC Davis

Have satisfactory academic progress (2.50 GPA)

Have completed at least one full university-level academic year (three quarters) by July 2022

Have a genuine willingness to learn from and about cultures other than your own and have a dedication to service

Have experience working, living, or studying in a place where you had to navigate an unfamiliar cultural context, either in the U.S. or in another country

Have demonstrated past leadership experience or potential related to effectively guiding international student mentees and planning/implementing related events
This program is open to all undergraduate students, international and domestic, who meet the above eligibility requirements.
Meet the Mentor Fellows
---
Contact Information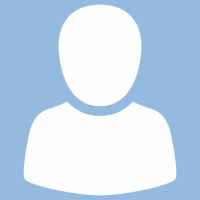 Kimberly Bellows
Program Coordinator, Intercultural Programs
Global Learning Hub, Global Affairs
kmbellows@ucdavis.edu