Financial aid, scholarships, and awards are available for study abroad and may be available for virtual opportunities. Use the information below to help you create a financial plan for your program.
A key to financial success is to plan well in advance of your program. Some initial steps you can take:
Research your funding options – financial aid, scholarships and awards, and personal or outside contributions.

Make sure you have a valid 

FASFA

 or 

CA Dream Act Application

 on file (review the 

filing deadlines

 in advance), not only for financial aid eligibility, but some scholarships may require this information. 

Work with a financial aid advisor to understand the options and limits of your financial aid.

Use the information on the program webpage to understand the cost of your program – what's included and what's not included.

Check out recorded info sessions in our Video Library for Scholarships, Funding, and Funded Programs
Using Financial Aid

 


UC Davis students can use financial aid if they plan to participate in a program that provides a minimum of six (6) UC or UC Davis 

units.

 Non-UC Davis students need to check with their home campus about financial aid. All students participating in a 

Quarter Abroad program

, including students from other UCs, would receive financial aid from UC Davis.

Your aid may be adjusted according to the cost of the program. If you do not normally qualify for financial aid, you might qualify for aid for study abroad, depending on program costs and your particular situation. It is recommended to consult with your home campus' Financial Aid Office on aid eligibility before committing to a program.

Review UC Davis Financial Aid & Scholarships for 

Study Abroad

.



Scholarships and Awards


Scholarships and awards are a funding opportunity to help offset the overall cost and contribute to your financial aid and personal funds. Some initial steps you can take:
    o  Start researching scholarships early to increase your chances of obtaining funding:
        •  

Scholarships & Funding


        •  

Funding Search Tool


    o  Expand your search outside of traditional study abroad scholarships.
    o  Join 

upcoming funding workshops/info sessions 

to learn about options to help finance your global learning experience.
    o  Be prepared to identify additional funding mechanisms (e.g., taking out loans, working an extra job, additional fundraising) in the event you aren't awarded a scholarship.
    o  Email 

globallearning@ucdavis.edu

 to make an appointment with a Global Learning Hub advisor for additional guidance.

Resource highlight: UCSB's 

How to Find and Apply to Scholarships for Study Abroad

 (YouTube video).



Personal Funds




Start saving as early as possible. If you can, pick up an extra job or shifts to maximize your funds. Ask those in your life if they are able to help support your educational goals. Consider asking for items you might need for your program for birthday or holiday gifts. A passport makes a great gift and an investment that lasts for 10 years!





Creative Fundraising


Think about the personal networks, clubs, organizations, and groups you're connected to. Ask if they are able to support you financially in meeting your educational goals. Be specific on how you would spend their contribution, such as use for airfare, program fees, or tuition. In exchange for their financial support, it's recommended to consider offering something in return. Here are some ideas to start:

    o  Share your experience digitally – a video, photos, PowerPoint presentation.
    o  Share your experience in writing – write an article, create or add to a website or blog.
    o  Share your experience out loud – present to a group, lead a discussion, help with outreach.

If social networking is of interest, consider crowdfunding resources and set up a campaign explaining your plans and goals for your program.

For an in-depth look at cost considerations and tips, check out this 

Developing Your Side Hustle for Study Abroad

 presentation.
The Financial Aid office provides estimates so you know how much financial aid you are eligible for and what type of aid you may receive. In order to receive an aid estimate you must 1) be a UC Davis student (or UC student participating on a UC Davis Quarter Abroad program) and 2) have a valid FASFA or CA Dream Act Application on file.

Prior to requesting an estimate, identify your preferred program. Obtain a copy of your selected program budget, one that covers both program fees and estimated personal expenses. These can be found on the "Cost" tab on your program page. If the budget for the year you are considering is not available, you may use a prior year's budget for the same program to be given an estimate

.

Select one of the following ways to receive an aid estimate:
    1. 

Study Abroad Estimate Request

:  Click on the "Study Abroad Estimate Request" button on the Financial Aid & Scholarships for 

Study Abroad page

 and follow the steps. You will need to upload a copy of your program cost as part of your request. You can expect a reply within 7-10 business days.
    2. Summer Abroad Financial Aid Estimator: If you are participating in a UC Davis Summer Abroad, Summer Abroad Internships or Virtual Summer Internships program, use the 

Summer Abroad Financial Aid Estimator

 to receive an immediate aid estimate.
    3. 

Appointments

:  

To schedule a 20-minute one-on-one appointment with a financial aid advisor, call the Global Learning Hub at 752-5763 or drop by between 9 a.m. – 4 p.m. Have a copy of your program cost with you at the time of your appointment

.
Research Programs with Cost in Mind

When researching and selecting a program, carefully consider the program fees to understand what is included in the cost and what you'll be paying out-of-pocket. A program cost breakdown is provided on the program webpage for UC Davis and UCEAP programs. Contact the Global Learning Hub if you need assistance in understanding the costs of your program. 

Prepare a comprehensive and realistic budget before enrolling in your program so that you know your financial outlook before making the commitment. Considering the total cost of participation, plus your personal expenses, will help you determine a budget that works for you.   

Below is a budget worksheet you can use to create an estimated budget to determine the total costs for your program as well as funding sources. Amounts for out-of-pocket expenses on program cost pages are intended to provide a reasonable minimum estimate and can fluctuate depending on personal spending habits. This estimate does not include funds for optional independent travel, emergencies, personal entertainment, shopping/souvenirs, or major currency fluctuations.

    o  UC Davis Quarter Abroad Budget Worksheet (PDF)
    o  UC Davis Summer Abroad and Summer Internships Budget Worksheet (PDF)
    o  UC Davis Virtual Internships Budget Worksheet (PDF)
    o  UCEAP Budget Worksheet (PDF)

Tips for Staying Within Your Budget


    o  Prior to departure, consider tracking your spending for 1-2 months at home to understand your habits in order to better plan for your time away. This helps you set realistic budget goals, and helps you know where you can start saving a little extra cash here and there.
    o  Consider the cost of living in the location you plan to study. Use websites like 

Numbeo.com

 that compare the cost of living in places around the world.
    o  Consider setting your budget in the local currency to know your spending power with the 

exchange rate

.
    o  Research airfares and set up price alerts ahead of when you actually plan to purchase so you know what to expect in terms of average costs out of your home airport. Your program cost sheet also provides a general average.
    o  Do you plan to travel before, during, or after your program? Program cost pages do not include estimates for personal travel. If additional travel is part of your plan, you'll want to include it in your budget.
    o  You will likely use a debit or credit card while abroad. Be sure to know if your bank or card charges a foreign transaction fee for each purchase or use of ATM, and how much that will be. If you'd like to avoid fees, consider a card with 0% foreign transaction fees.
    o  Get connected with students who've traveled or studied abroad. Ask for their tips on saving money with food, entertainment, and travel, typically the top expenses. There are many ways to save and past participants often have savvy tips.


Articles
    o  Crunching the Numbers: 6 Tips to Create (& Stick to) Your Study Abroad Budget (GoAbroad.com)
    o  How to Budget for Study Abroad (GoOverseas.com)
    o  A 6-step plan for seeing the world on a student's budget (StudyAbroad.com)
UC Davis Study Abroad Awards

Thanks to the generosity of our donors, UC Davis is able to offer financial awards to selected UC Davis student participants in UC Davis Summer Abroad, Summer Abroad Internship, Quarter Abroad, and Virtual Summer Internship programs. This year was are pleased to announce that $195,000 is available for 2022!

Learn more about our UC Davis Study Abroad Awards.
UC Davis International Relations (IR) Study Abroad Scholarship

Undergraduates majoring in International Relations
$500-$1,000, multiple scholarships available
Deadline: Friday December 10th, 2021 by 4pm

In order to be eligible to receive a scholarship applicants must be full time UC Davis International Relations students, be in good academic standing with a cumulative GPA of 3.0 or higher, and plan to apply or have been selected to an eligible study abroad or unpaid internship abroad program.  Applications are available on the IR website. Submit the application & required documentation is due to Katy Pattison in 464 Kerr Hall.

UC Davis American Studies Program Study Abroad Award

Undergraduate American Studies Majors
$500-$1,000, multiple scholarships available
Deadline: 2022 dates TBA

The American Studies Program is pleased to announce its scholarship program for international study. Awards are available to be used in conjunction with UC Davis Summer Abroad, Summer Abroad Internships, Quarter Abroad Fall, or UC Education Abroad Programs in the 2020/21 Academic year. Award winners will be announced in April 2020, and the funds will be made available once the student has enrolled in a study-abroad program (typical use of the award includes air travel, or program fees). Winners will be judged on the basis of their responses to the prompt below. All applications must be emailed to the Student Advisor by Friday, March 27, 2020 at 5pm. Winners will be judged on the basis of their responses to the prompt in the 2020 application, found on the American Studies homepage.  

Undergraduate Guardian Scholars
Up to $1,000
Deadline: March 1, 2022 11:59pm

The Guardian Scholars Program and Study Abroad are pleased to announce the Ann E. Pitzer Scholarship for Guardian Scholar international study.  Applicant must be a Guardian Scholar to apply; you do not have to qualify for financial aid.  Selected applicants will receive up to $1,000 to be used toward any 2022-23 UC Davis or UCEAP study or intern abroad program. You do not have to be enrolled in a program yet to apply.
Apply Now

John Wasson Study Abroad Fellowship

Undergraduates enrolled in the College of Engineering
$7,000
Deadline: April 1, 2022

UC Davis students in the Department of Chemical Engineering & the UC Davis College of Engineering are eligible to apply. The Fellowship will distribute $6,700 in award money to participate on a program with UC Davis Study Abroad Program: UC Davis Summer 2022, Quarter, Internship, Seminar, or UCEAP programs during the 2022 calendar year. The application is due by April 1, 2022 via email to ech-advising@ucdavis.edu. 

CFHI Scholarships – UC Davis Quarter Abroad Mexico

Undergraduate participants in the Spring Quarter Abroad Oaxaca Program
$500-$1,000
Deadline: December 10, 2021

The UC Davis Study Abroad Latino/a Health Internship Scholarship offers financial assistance for For more information, please see the CFHI Scholarship page. This is for any student who intends to participate in the UC Davis Spring Quarter Latino/a Health Internship Program in Oaxaca, Mexico. Applicants must be in good standing and have a GPA of 2.0 or above. 

ISA Scholarships – Summer Psychology Internships in Ireland, New Zealand, and Spain

Undergraduate participants in the Summer Abroad Internship programs in Psychology 2021
Amount varies
Deadline: 2022 Dates TBA
 

Students enrolled in ISA Internship and Service-Learning Programs are eligible to apply for ISA scholarships for which they meet the scholarship's specific eligibility requirements. Scholarship-specific eligibility requirements and application process are outlined on the ISA website. Accepted participants must adhere to the scholarship deadlines and follow all instructions as listed on the ISA website in order to apply. UC Davis will communicate with ISA those students confirmed through UC Davis study abroad programs. 

Sacramento Local Section of the American Chemical Society – International Travel Grant

American Chemical Society member OR active member of a chemistry club
$1,000
Deadline: March 25, 2022

One award will be given  to support travel to an international chemistry conference/meeting/internship. Students participating in the Pharmaceutical Chemistry in Taiwan  program are encouraged to apply. Click here for application form. 

Chinese Government Scholarship for Chinese Language Programs

Open to all students and scholars
Full or partial scholarship
Deadline: 2022 Dates TBA

This scholarship includes full or partial scholarships in accordance with the educational exchange agreements or consensus between the Chinese government and governments of other countries, institutions, universities or international organizations. It supports undergraduate students, graduate students, general scholars and senior scholars. Applications must be made during the Winter Quarter. More information, including application instructions. 
Blum Center Poverty Alleviation Through Action (PATA) Grants

Undergraduates
Up to $2,500
Deadline: March

Blum Center Poverty Alleviation Through Action (PATA) grants can be used to pursue fieldwork abroad in a developing country or work domestically on poverty alleviation, inequality, and topics related to global development. Fieldwork must be completed during the summer months (June – September).
Visit the UCEAP Scholarship's page for full funding details.

UCEAP Global Scholarships

Undergraduate UCEAP participants
$1,000-$2,000
Deadline: varies by program term

In line with its promise to make study abroad accessible to all UC students, UCEAP offers $1 million annually through the Global Scholarship. The scholarships range from $1,000 for summer to $2,000 for fall, spring, or academic year programs. You could be one of over 500 students selected for a Global Scholarship.

UCEAP offers many other scholarship options. Go to the UCEAP Scholarship page for more details about this and other Scholarships.

Chris Borton Memorial Scholarship

Undergraduate UCEAP academic year participants
$7,000
Deadline: 2022 Dates TBA

UC Davis students who apply for full year study abroad programs through UCEAP are eligible to apply for a $7,000 Chris Borton Memorial Scholarship. The scholarship is merit based and applications will be considered based on the strength of the statement of purpose, reasons given why the candidate wishes to study abroad, and quality of academic record. The Borton scholarship seeks to reward motivated and dedicated student applicants who see the value of broader cultural and personal development that can be gained from a study abroad experience. For more information on the Chris Borton Memorial Scholarship Fund's philosophy, history, and recipients please visit the Chris Borton Scholarship Memorial Fund website.

University of St. Andrews Scholarship

Participants in programs at St. Andrews's University in Scotland
$3,000
Deadline: Varies by program term

UC Davis students who apply for and are placed at the prestigious University of St. Andrews in Scotland, are eligible to apply for a $3,000 University of St. Andrews award, made possible by a generous UC Davis faculty donor. Please contact UCEAP Advisor Tiffany Macias-Silva for more information on this award.
Prestigious Scholarships

The Undergraduate and Prestigious Scholarships office provides information, resources, and support services to students for highly competitive, merit-based scholarships and fellowships.  There are many prestigious scholarship programs that fund studying abroad, all of which require extensive applications, excellent academics, clear purpose for studying abroad, and strong letters of recommendation.  For more information, please visit their website, contact Scott Palmer, the UC Davis Prestigious Scholarship Advisor, or watch his workshop video.


Some of these scholarships include:

Up to $5,000 is available through this scholarship through the U.S. Department of State that supports students studying and interning abroad. The Gilman Scholarship Program broadens the student population that studies and interns abroad by supporting undergraduates who might not otherwise participate due to financial constraints. The program aims to encourage students to study and intern in a diverse array of countries or areas and world regions.

Critical Need Language Award: Interested in studying a language abroad? Applicants who study a critical need language while abroad can apply for a supplemental award of up to $3,000 for a combined total of $8,000.

To be eligible for a Gilman Scholarships applicants must meet all eligibility requirements. Want to put together a great application? Check out the videos, essay information and application tips on the Gilman website or better yet, attend an upcoming webinar or essay review session. NEW: Virtual Programs eligible through Summer 2022. 
 

Upcoming Information Sessions and Essay Review:
- Wednesday, January 26, 3:10 - 4:00 p.m.: Gilman Scholarship Information Session during the Winter Study Abroad & Internship Fair. Zoom Registration.
- Thursday, February 3, 5:00 - 6:00 p.m.: Gilman Scholarship Information Session. Zoom Registration. 
- Tuesday, February 15, 5:00 - 6:00 p.m.: Gilman Scholarship Information Session. Zoom Registration.
- Thursday, February 24, 2:00 - 4:00 p.m.: Gilman Scholarship Essay Review. 3119 International Center OR Zoom Registration. Bring a copy of your essays to be reviewed by Global Learning Hub or Financial Aid Office staff. 

Application Opening Dates:
-March 2022 Deadline: Application will open in Mid-January 2022 (for applicants whose in-person programs or internships start between May 1, 2022 to April 30, 2023. This cycle encompasses Summer 2022, Fall 2022, Academic Year 2022-2023, and Spring 2023 programs or internships.)

Application Deadlines:
-March 2022 Deadline (for applicants whose in-person programs or internships start between May 1, 2022 to April 30, 2023. This cycle encompasses Summer 2022, Fall 2022, Academic Year 2022-2023, and Spring 2023 programs or internships): Tuesday, March 1, 2022 at 11:59pm Pacific Time.

Study Abroad Certifying Advisors: 
- Select Nicole Uhlinger as the Study Abroad advisor for any UC Davis Summer Abroad, UC Davis Summer Abroad Internships, or Virtual Summer Internships programs.
- Select Aspen Felt as the Study Abroad advisor for any UC Davis Quarter Abroad programs.
- Select Tiffany Macias Silva as the Study Abroad advisor for any UCEAP or Independent Study Abroad programs. 

Financial Aid Certifying Advisors
- Select Scott Palmer as the Financial Aid advisor for any UC Davis Summer Abroad, UC Davis Summer Abroad Internships, or Virtual Summer Internships programs.
- Select Joy Fisher as the Financial Aid advisor for any UC Davis Quarter Abroad programs.
- Select Pauline Moreno as the Study Abroad advisor for any UCEAP or Independent Study Abroad programs. 

For advising and essay review, please contact Scott Palmer.

UC Davis has been recognized for producing the 3rd most Gilman Scholars in the country, with 51 students receiving Gilman scholarships in the 2018-19 year. Read more

The Gilman/McCain Scholarship

Open to eligible U.S. undergraduate child dependents of service members who receive any type of Title IV federal financial aid. NEW: Virtual Programs eligible through Summer 2022.
$5,000
Application Opening: Mid-January 2022 (for applicants whose programs or internships start between May 1, 2022 to April 30, 2023. This cycle encompasses Summer 2022, Fall 2022, Academic Year 2022-2023 and Spring 2023 programs or internships) 
Application Deadline: Tuesday, March 1, 2022 at 11:59 p.m. Pacific Time

The Gilman-McCain Scholarship is a congressionally funded initiative of the Bureau of Educational and Cultural Affairs at the U.S. Department of State and named after the late senator John S. McCain from Arizona. The scholarship provides awards of $5,000 for child dependents of active duty service members to study or intern abroad on credit-bearing programs. Read more about the eligibility requirements. Review the resources and advisors listed above and please attend one of our Information Sessions.  

Critical Language Scholarship

Undergraduates, Master's and PhD Students, Professional Students
Money to cover program costs
Application Opening: Mid-August
Deadline: Deadline: November

The Critical Language Scholarship Program is a summer study abroad opportunity for American college and university students to study and master the following foreign languages: Arabic, Azerbaijani, Bangla, Chinese, Hindi, Indonesian, Japanese, Korean, Persian, Portuguese, Punjabi, Russian, Swahili, Turkish, and Urdu.  Students of diverse disciplines and majors are encouraged to apply.

David Boren Scholarship 

U.S. Undergraduates
Up to $8,000-24,000
Deadline: February 5, 2020

To be eligible for the David Boren Scholarship, students must be: a U.S. Citizen; working towards an undergraduate degree throughout the entirety of the scholarship; studying abroad in Africa, Asia, Central & Eastern Europe, Eurasia, Latin America, or the Middle East in a country that is critical to U.S. interests and underrepresented in study abroad (see list of eligible countries on Boren website); study a foreign language during the study abroad.

The Fulbright U.S. Student Program

Graduating seniors
Funding toward participation in an eligible program
Deadline: October 8, 2019

Winners of the Fullbright U.S. Student Program receive funding to either conduct research or serve as English Teaching Assistants (ETA's) for up to one (1) year in a participating foreign country after completing an undergraduate degree. Specific amounts and length of time vary by country.

The Donald M. Payne International Development Fellowship

U.S. graduating seniors pursuing grad school
Up to $96,000 for tuition, internships, and professional development
Deadline: November 1, 2019

The Donald M. Payne Fellowship is for students entering graduate programs in international development or pursuing careers in the USAID Foreign Service, fellowships of up to $38,000 are available. Applications for 2020 due November 1, 2019. More information. 

Additional Outside Scholarships and Resources

HI USA Explore the World Travel Scholarship

Undergraduates, Master's and PhD Students, Professional Students
$2,000
Deadline: Application period currently closed

The Explore the World Travel Scholarship provides funding to help finance a trip outside of the United States that includes an educational or service component.

Fund for Education Abroad

U.S. Undergraduates




$

1,250-$5,000
Deadline: September

The Fund for Education Abroad (FEA) 2020-2021 scholarship application cycle is now accepting applications! American undergraduate students planning to study abroad on any program that meets our requirements in Summer 2020, Fall 2020, and Academic Year 2020-2021 may be eligible to apply. Complete list of FEA eligibility requirements.

Diversity Network Summer Scholarships

Full-time undergraduates
$1,000
Deadline: April

The Diversity Network scholarship provides several scholarship awards to students enrolled at its member institutions. Summer 2020:  Students enrolled at a Diversity Network Member institution and planning to study abroad during the summer of 2020 are encouraged to apply for the $1000 award. Students must follow this link for application details (opens Feb 1). If you are non-UC Davis student applying to a UC Davis Study Abroad program, make sure to list UC Davis as your institution when applying for this scholarship.

UC Davis Financial Aid and Scholarships

- Listing of external scholarships

Comprehensive Study Abroad Scholarship Listings
Student Testimonials
"I thought I was not able to travel because I did not have the money to do so. I realized that money should not be something to stop us from the goals we want to achieve in life. For that reason, I fundraised around $15,000 for my study abroad experience. I did everything that I could to raise that $15,000, mostly through creative fundraising efforts. I would like to say to other students that money is just a number and you should not let it get in the way of your goal and prevent you from achieving what you really want. It should not stop you from having any type of experience because there is always a way." 
Sophia Mares de Juan, Aggies Abroad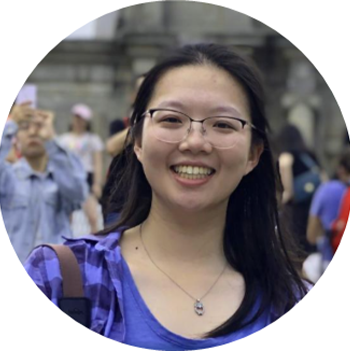 "To prospective study abroad students with financial concerns, I would say to be open to any program location and to perhaps look into locations with a lower cost-of-living, as that can help you minimize your expenses abroad. I would also suggest applying for scholarships and awards, because those can help cover a good portion of the program fees."
 Fionna Huang, Aggies Abroad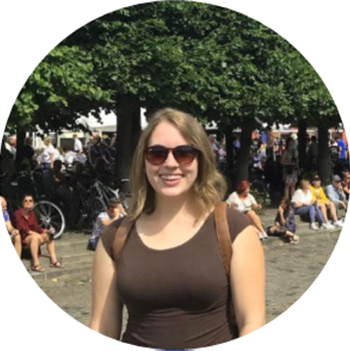 "Programs can be costly. The good news is that there are scholarships, grants, and even GoFundMe campaigns to help with that. Moreover, there's many opportunities to save on discretionary spending while you're abroad (dining, drinks, recreation, souvenirs, etc.). For me, I saved on food by alternating between grocery shopping and dining out. I saved on flights by booking with budget airlines and only traveling with a carry-on and personal item. I saved on purchases by using a credit card and debit card without foreign transaction fees. I'd also recommend crowdsourcing tips and tricks from family, friends, travel blogs and even Facebook travel groups (one of my favorite groups is Girls LOVE Travel)." 
Christine DeLong, Aggies Abroad 
Tags