Americans in Paris
Raquel Scherr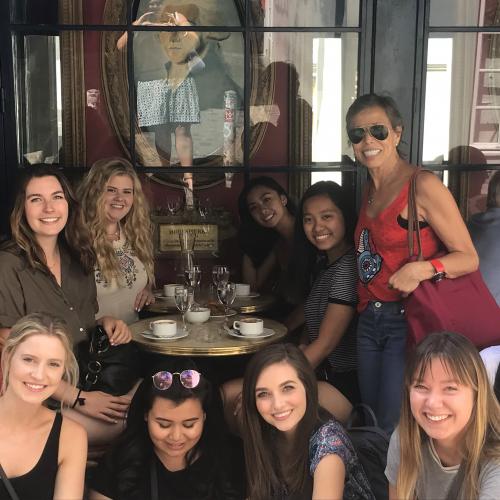 University Writing Program
In addition to teaching English at UC Davis, Dr. Scherr has taught rhetoric, comparative literature, and public health at UC Berkeley. Her areas of interest are English, American, Spanish, Latin American, and multi-ethnic literatures. She has published works of translation and articles on sexism and minority women in the feminist movement, mixed race experience, the politics of beauty, and French literature and has both published articles and presented papers on the Caribbean diaspora among other subjects. She has taught Summer Abroad in Paris for several years. She also taught Summer Abroad and Quarter Abroad programs in Cuba.
A Message to Students and Parents
"Upon reaching Paris, Mary Cassatt, the well-known American painter, claimed that she 'began to live.'" The beauty and culture of the city does not cease to entice. I am interested in having students explore the culture that has inspired Americans to invent, create, and reimagine themselves. I am hoping as well that my students gain a broad cultural perspective, by using the lens of Paris to jumpstart their curiosity and exploration not only of other foreign cities that have used Paris as a blueprint for their own, but also of places that invite comparison because of their difference. I use literature, film, music, art, and the experience of Paris itself to help students both understand foreign cultures and their place in those cultures. I find there is no better way to teach students to grow intellectually and emotionally than to have them—like the American writers, filmmakers musicians and the city we study—observe U.S. culture and institutions from a foreign vantage point. For Americans who have visited Paris, the city has been as much a place as an idea. Harriet Beacher Stowe avowed that "she had come into a dreamland." Years later Gertrude Stein declared, "All roads lead to Paris." I am hoping that when students leave Paris they will have the urge to journey back to Paris and elsewhere."