Introduction to Winemaking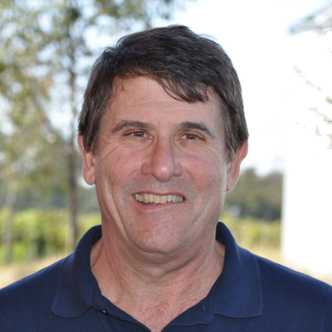 Charles "Chik" Brenneman
Department of Viticulture & Enology
Chik Brenneman is the former winemaker and facilities manager for the Department of Viticulture and Enology, UC Davis. From 2006 until his retirement in early 2019 he was responsible for all winemaking and vineyard operations that supported the department's teaching and research mission. Before coming to the University, he worked as the production lab manager for Woodbridge, by Robert Mondavi Winery in Lodi. Prior to that, he worked as cellar master for both Amador Foothill Winery and Domaine de la Terre Rouge in Amador County's Shenandoah Valley. Brenneman holds a bachelor's degree in clinical laboratory science from California State University, Sacramento, a career in which he worked until enrolling in the UC Davis master's program in 1995. He received his master's degree in Food Science and Enology from UC Davis in 1998.  He is currently the winemaker and managing partner for Baker Family Wines. 
A Message to Students and Parents
"Introduction to Winemaking in Dijon, France, is an ideal course for those interested in Wine, Food, Nutrition, Geography, History and Culture. It offers both valuable technical information and a unique opportunity for the students to broaden their horizons and discover other cultures and ways of life.  The 'real experience' in this class are the winery and vineyard visits coupled with the cultural and sightseeing activities. France has an extraordinarily rich geographic and cultural heritage, It is always a great pleasure to explain local landscapes, history and culture to the students.  It has been a real pleasure to teach Introduction to Winemaking for Summer Abroad. This will be my fifth time teaching the class in Dijon.  Over the years I have taught a broad range of students from many different backgrounds, and it has been exciting to help them discover the world of wine and winemaking.  Surprisingly, several students have changed their major to Viticulture and Enology because of their experiences on this trip.  In a general sense, students who have taken this course in the past have commented that it is an experience they will remember fondly for the rest of their lives."
What Students Are Saying
"

We have learnt so much about the wine industry and tasting during this month."

"The instructor was great because he was very passionate on the subject and was always open to questions. Overall he was an incredible instructor and I highly recommend him to students interested in wine."

"Great at explaining particularly good at helping us recall information on trips. Great lecturer, very knowledgeable in the subject, even when confronted with questions outside the scope of class"