World Cinema and the European Film Festival
Jaimey Fisher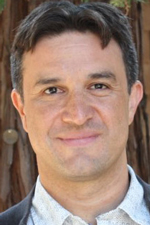 Cinema and Digital Media
My World Cinema and the European Film Festival program, based in Locarno, Switzerland and in Cannes, France, grows out of two related passions: I am an unrepentant cinephile and I love film festivals. When I attended the Berlin Film Festival for the first time, an entire world of art and cinema opened up to me; now I can also appreciate how important festivals are for the film industry as a whole. At film festivals, one gets to see films one would never see otherwise in an exciting environment in which filmgoers vie to be the first ones to see a future hit or spot a momentous artistic achievement.
In terms of my personal background, I studied at Stanford (BA) and Cornell Universities (MA, PhD) as well as at the Free University in Berlin and focus my research on film and media studies, German literature, and European intellectual history. I have attended a number of film festivals (Sundance, Berlin, Hong Kong, Munich, New York, and, of course, Locarno as well as worked at the Munich and San Francisco Film Festivals).
A Message to Students and Parents
I have been involved with study abroad as a student, a teacher/professor, and as an administrator. It does not surprise me that researchers consistently find that studying abroad has the biggest impact of any experience in an undergraduate's education. I love to introduce students to life in Europe, and this program manages both to bring students to wonderful places (Locarno/the lake region, and Cannes/French Riviera, so introducing highlights of both northern and southern Europe); it also, very unusually for summer abroad programs, allows students to participate in a major European cultural event, an A-level film festival, that changes every year in fascinating ways."