UC Davis Ranks 3rd for Large Universities with Students Studying Abroad as Gilman Scholars
The U.S. Department of State recognized UC Davis as one of the U.S. colleges and universities that sent the most scholars abroad through the Benjamin A. Gilman International Scholarship Program in 2020-21. The Gilman Scholarship expands access and equity in study abroad and international internship opportunities for U.S. undergraduate students with high financial needs.
Each year, the Department of State announces the U.S. colleges and universities that have sent the most Gilman Scholars abroad. Institutions are recognized by size and type. As recently announced for the 2020-21 year, UC Davis tied for the third-place ranking in the category of large institutions along with the University of Texas at Austin.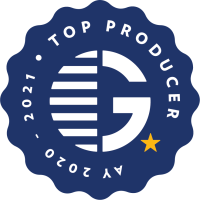 "We are honored to be recognized as a top producer of Gilman Scholars. This program is vital to helping us ensure global learning is accessible to all UC Davis students. We look forward to continuing our collaboration with the U.S. Department of State, Scott Palmer from the Undergraduate and Prestigious Scholarships Office, and faculty and students across campus to further advance the Gilman program," said Joanna Regulska, vice provost and dean of Global Affairs.
Gilman Scholarship Program Impact
At the height of the COVID-19 global health pandemic, which created severe obstacles for students to study abroad and participate in global learning opportunities, the Gilman Scholarship supported nearly 800 Gilman Scholars from 48 U.S. states and territories to study or intern, in-person and virtually, in 77 locations around the world.
Additionally, the Gilman Program helps students gain the professional skills, language abilities, and knowledge needed for successful careers. The high academic performing and socio-economically diverse American undergraduate students who study overseas with support from the Gilman Program also build relationships, foster mutual understanding, and represent American culture and values, including in developing countries and countries critical to U.S. national security. Since the program's inception in 2001, more than 35,000 Gilman Scholars from all U.S. states, Puerto Rico, and other U.S. territories have studied or interned in more than 155 countries around the globe.
The Gilman Scholarship is a public diplomacy program of the U.S. Department of State's Bureau of Educational and Cultural Affairs and is implemented by the Institute of International Education.
Gilman Scholarship Program at UC Davis
It is a pleasure for UC Davis to receive this recognition from the Benjamin A. Gilman Scholarship. This recognition signifies the strong global engagement of our students, made all the more remarkable throughout a challenging global pandemic. The transformative experiences our students have studying and interning abroad will be immensely valuable to their future aspirations.  I look forward to working with future applicants and continuing to see their successes" said Scott Palmer, Prestigious Scholarship Advisor, Undergraduate and Prestigious Scholarships Office.
The Gilman Scholarship Program is administered at UC Davis through a partnership between the Global Learning Hub, within Global Affairs, and the Financial Aid and Scholarships offices. The UC Davis Undergraduate and Prestigious Scholarships office, part of Financial Aid and Scholarships, provides information, resources, and support services to students for highly competitive, merit-based scholarships and fellowships.
UC Davis regularly hosts informational webinars, writing workshops and drop-in essay review sessions to help support students applying to the Gilman Scholarship. Learn more about the Gilman Scholarship.
---
About the Global Learning Hub at UC Davis
As a part of Global Affairs, the Global Learning Hub aims to inspire global curiosity, understanding, and engagement.
Through the Global Learning Hub, every UC Davis student can find global learning opportunities available on campus, in the region, virtually, and internationally. The Hub offers global learning programs, workshops, and resources that enhance all UC Davis students' academic and career pursuits through four broad areas of opportunities: Community Engagement; Global Skills and Leadership; Internships and Research; and Study Abroad. UC Davis is committed to preparing the next generation of global problem solvers and change makers.
Primary Category
Tags