Global Aggies: Addressing Food Insecurity, One Community at a Time
For Singapore-native Jonathan Ho, a senior biochemistry and molecular biology student in the College of Biological Sciences, food has always defined the multicultural makeup of his country. To this day, he still misses the "hot pot" of its cuisines and food offerings.
"Growing up, food was always a huge part of my life," he says. "My family taught me to cook my own food, so we could spend time with each other over meals and eat a little more healthily. Serving in the army in Singapore really allowed me to interact with many people from different backgrounds, and food was definitely a part of that experience."  
Following his service as an officer in the Singapore Army, where he helped to provide food and other assistance to soldiers in need, Ho realized he wanted to continue working with marginalized communities as an international UC Davis student. Starting his first year, he began volunteering at the Knights Landing One Health Center (25 miles from UC Davis), which provides health care services to the surrounding rural farming community, working with the community to figure out what they needed most.
The result of Ho's pursuit to understand the community's main need: the Knights Landing Community Garden.
"Creating a community garden allowed us to bring in not only food, but also nutrition, health, and community participation, as well as exercise," he says. "This project has been very humbling for me, because it would not have been possible without the help of the residents. I guess it's also very humbling because they have a lot more knowledge than I do, so I look to them for advice."
"The elders are always going to have more experience than us," he says.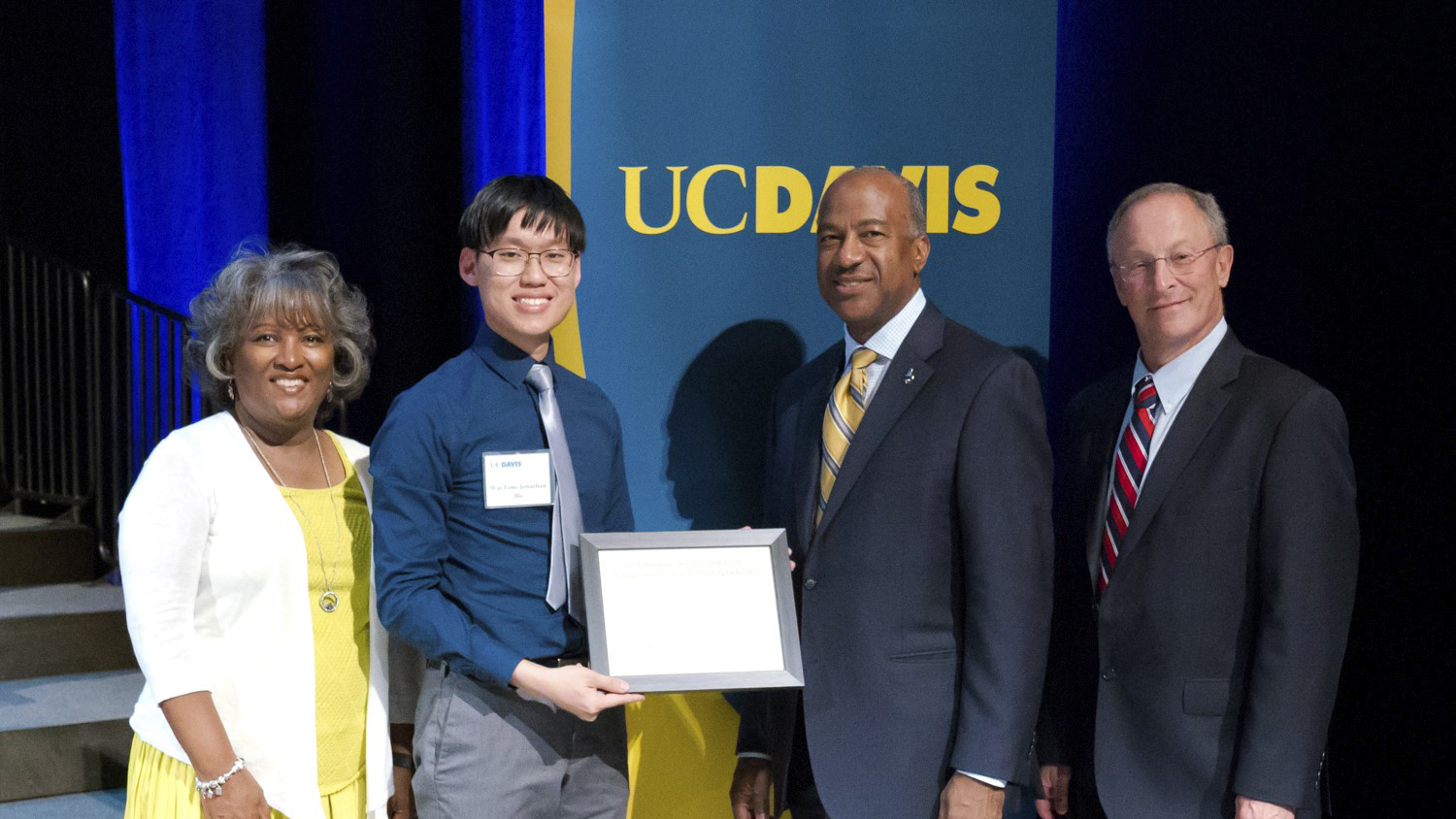 Approaching Garden Completion
Before COVID-19, Ho had a team of about five volunteers regularly helping with the garden, as well as a handful of others who would offer cooking workshops. Thanks to the expertise of his mentor Natalia Deeb-Sossa, professor of Chicana/o studies in the College of Letters and Science, with the UC Davis Farm, he is able to maintain the project even while public programming has been put on hold, with its completion negligibly delayed.
"The goal for the future is planting fruits and vegetables in the garden and using them in the cooking and nutritional classes we provide for the community," says Ho. "Each class, we've had about 12 attendants from the community, and they bring along kids as well, and we teach them recipes from around the world." From sushi to taco salad to Korean food, Ho has made a point to focus on healthy recipes using affordable ingredients that can be obtained at any supermarket.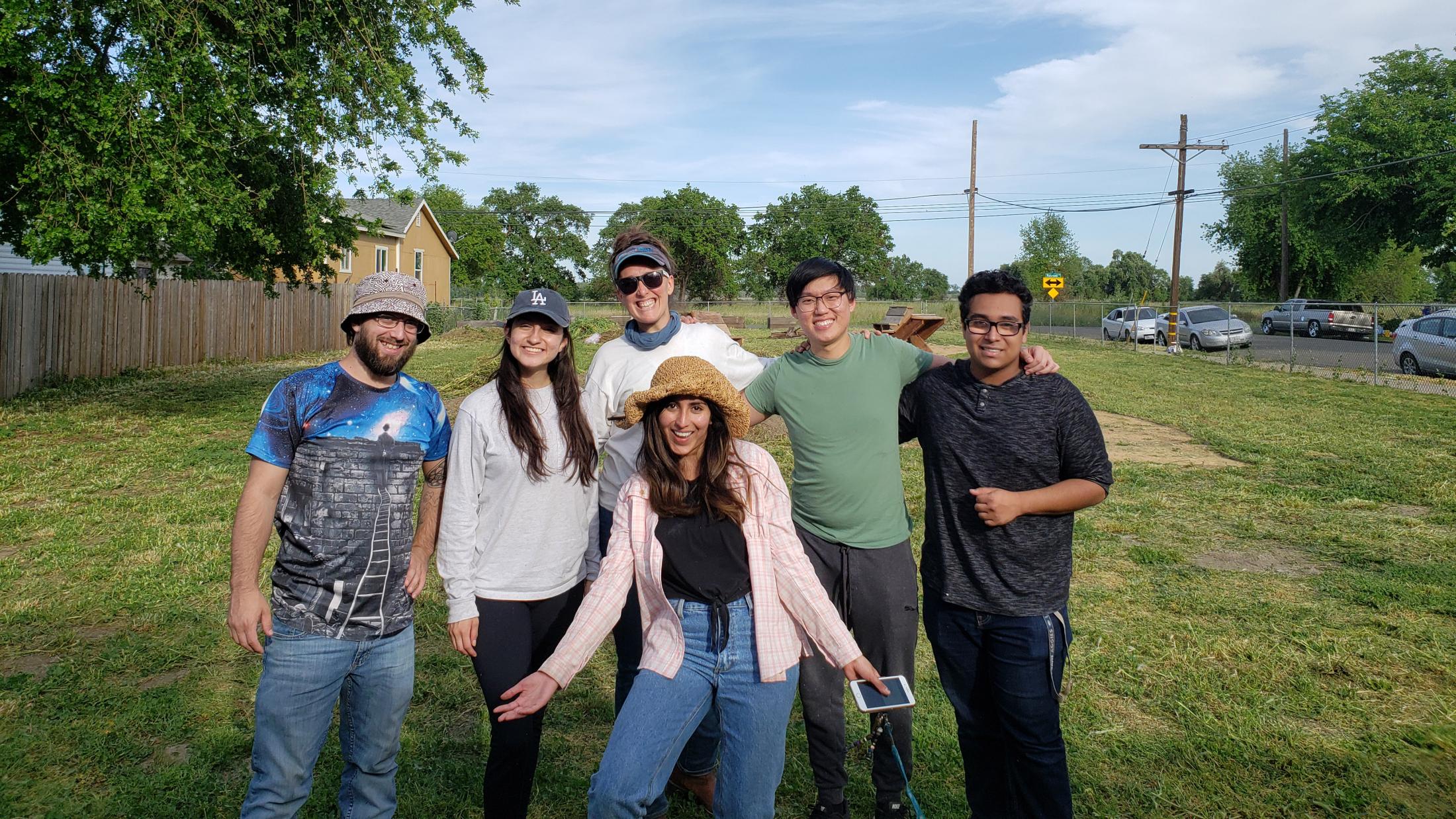 Since 2017, Ho has worked in conjunction with community leaders from Empower Yolo as well as environmental toxicology Ph.D. student Jacklyn Kelty and a team of dedicated volunteers to complete the Knights Landing Community Garden. To date, they have secured over $50,000 in community grants from the Donald A. Strauss Foundation, the Yolo County Health and Human Services Agency, and through the Poverty Alleviation Through Action Fellowship (PATA)—a joint program between the Blum Center for Developing Economies, within the UC Davis Global Learning Hub, and the College of Biological Sciences.
"I was very lucky growing up to have access to food resources that maybe the less fortunate did not have," says Ho. "I think it's very important, especially as a child, to develop awareness of these kinds of offerings."
Since the outset of Ho's studies and myriad community service projects at UC Davis, he has received the Chancellor's Award for Civic Engagement, the Student Affairs Community Service and Civic Engagement Award, and the campus' Outstanding Community Service Award—all a reflection of Ho's ongoing dedication to achieving the UN Sustainable Development Goals (SDGS).
And when it comes to the inaugural UC Davis Global Affairs Campus Global Theme Food for Thought: Feeding Ourselves, Feeding the Planet, Ho sees his work toward eliminating food insecurity as part of this mission and SDG No. 2: Zero Hunger.
"For me, the Campus Global Theme comes down to health," he says. "We all know health is wealth, and food is extremely important because it indirectly affects our health. We may not be able to see the effects immediately, but ultimately a lot of these chronic diseases and illnesses that we face today are a result of a diet that is not the most nutritional."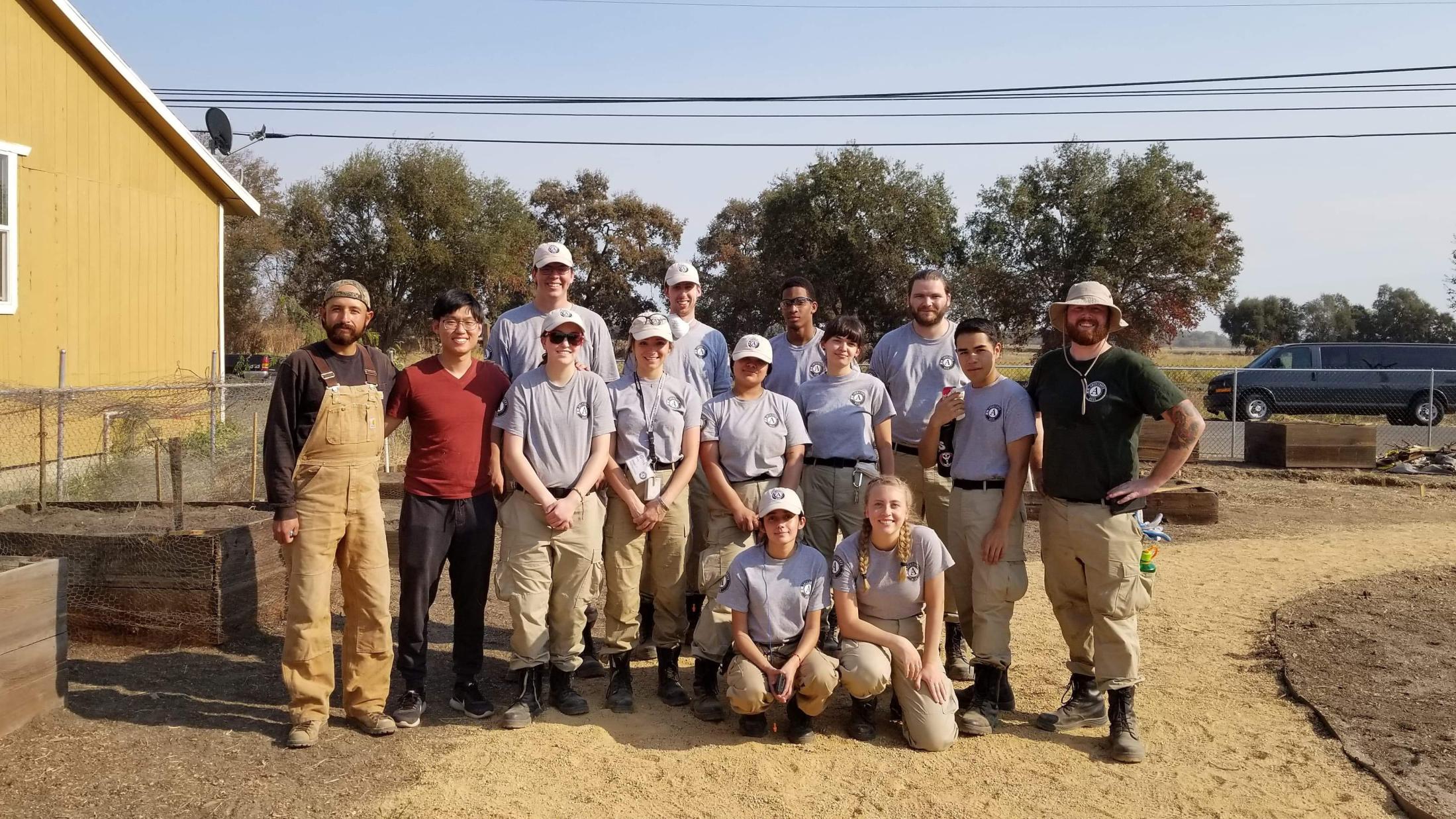 While Ho's goal is to become a physician, he's keen to develop his business acumen in hopes of achieving his ambition to improve healthcare systems through the integration of both medicine and economics—which is why he accepted a pharmaceutical consulting position post-graduation.
"If you really want to be a leader in the future and be able to make the right decisions, I think it's really important to understand the business landscape in general," he says. "I'm very interested in the human aspect of health, so understanding how health care works in the United States is really important, as well as having a good understanding of different ethnicities and cultures around the world."
As an international student, Ho considers himself fortunate to have been exposed to many different cultures—including the predominantly Chicano/a community of Knights Landing, which initially took him out of his comfort zone.
Without that experience, he says, he would never have decided to learn Spanish, or join the UC Davis mariachi ensemble, Mariachi Cielito Lindo.
This is part of a series featuring Global Aggies – members of the UC Davis community who are living the Global Affairs mission: to inspire global curiosity, understanding, and engagement. Learn more about Global Aggies at UC Davis. 
---
About the Global Learning Hub at UC Davis
Through the Global Learning Hub, each and every UC Davis student can find global learning opportunities available on campus, in the region, and across all seven continents. The hub's network of local and global academic, experiential, and leadership programs helps develop capacity for undergraduate, graduate, and professional students to engage with global issues and make a difference in the world as the next generation of global problem solvers. Search global learning opportunities across UC Davis.
As a part of Global Affairs, the Global Learning Hub aims to inspire global curiosity, understanding, and engagement.
Primary Category
Tags