Global Aggies: Alumnae Put Global Education Into Action During COVID-19
UC Davis Alumnae Providing Direct Support to Communities Disproportionally Impacted by COVID-19
There have been many consequences of the COVID-19 pandemic—one being hunger, another being isolation. As schools, jobs, and schedules remain disrupted, the general public has grown increasingly anxious over their own health and safety, as well as that of their neighbors.
Two UC Davis alumnae are stepping up professionally to address these valid community concerns.
Michelle Lee, nutrition science '18, is currently working as a community outreach specialist at the Second Harvest Food Bank in Santa Cruz.
To help advance its mission to end hunger and food insecurity, especially during this public health crisis, Lee is working to support the CalFresh program (known, federally, as the Supplemental Nutrition Assistance Program, or SNAP) as well as provide outreach and enrollment at distribution sites, faith-based organizations, employment offices, homeless shelters, senior centers, veterans' buildings and schools and universities—including UC Santa Cruz.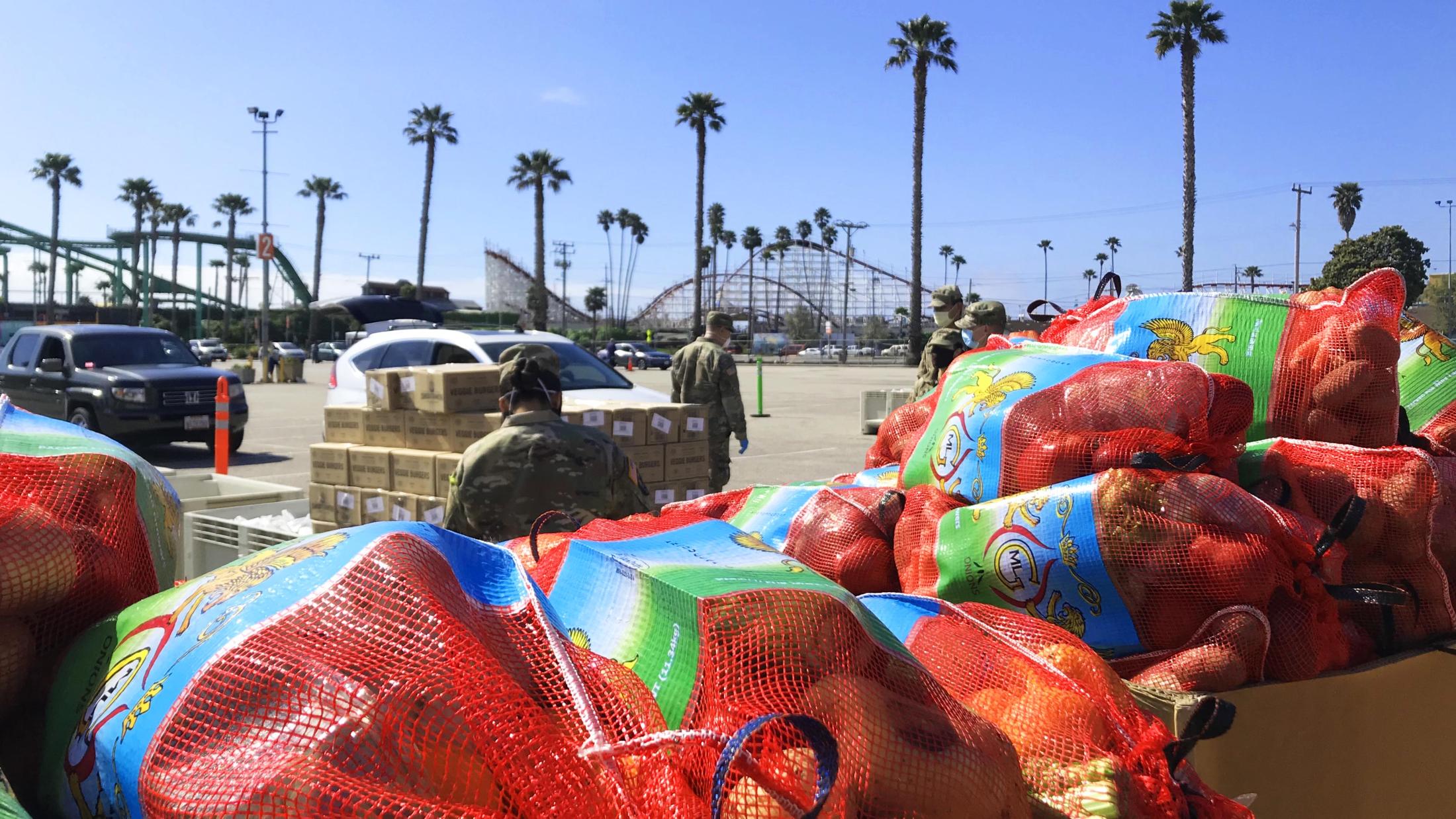 "My role has shifted a bit since the pandemic started, so I've been filling in the gaps whenever necessary because the need here has more than doubled over the past few months," she says.
Since the onset of COVID-19, Second Harvest Food Bank has seen a substantial increase in need—it's currently distributing about 250,000 pounds of food per week to roughly 20,000 people. Prior to the pandemic, the food bank was serving fewer than 14,000 people per week.
"When COVID-19 first hit and all Bay Area counties went under shelter-in-place, our hotline was bombarded with calls," says Lee. "We used to average 60 to 70 calls a day, but at our peak we were receiving at least 1,500 calls in a single day."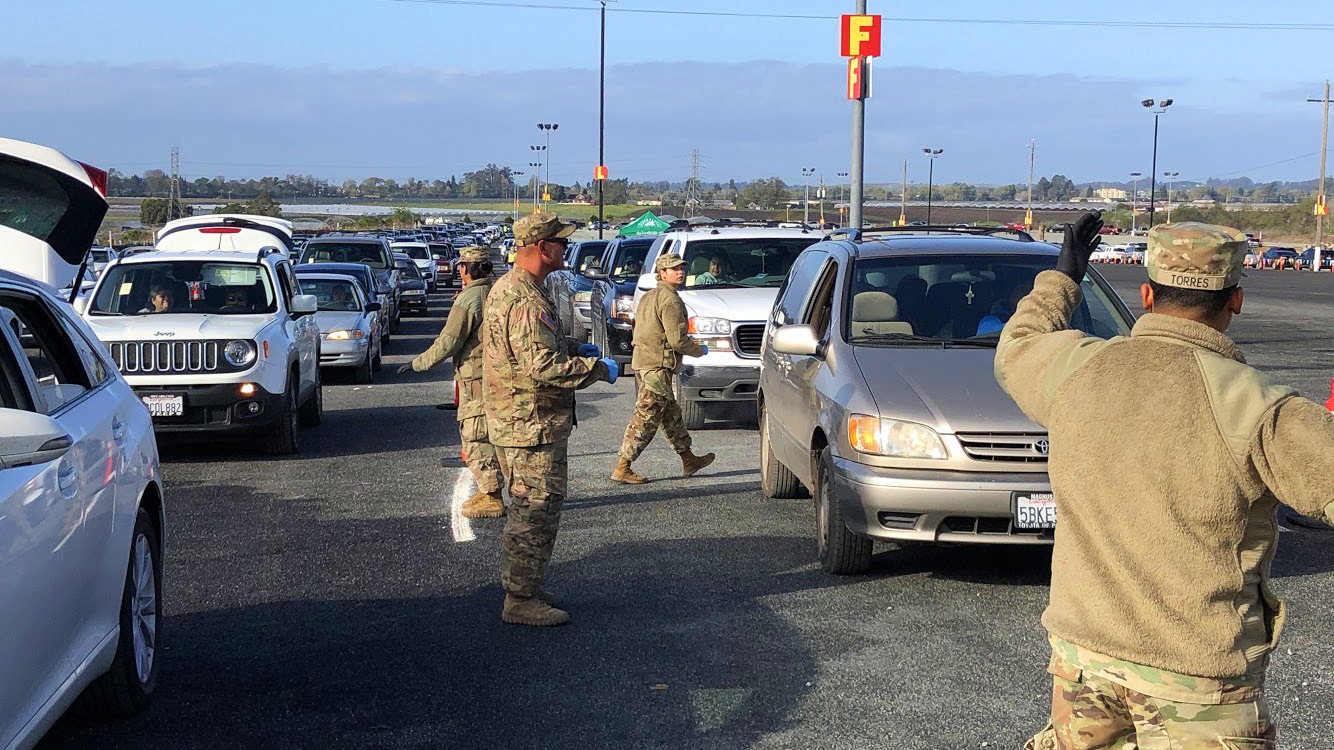 To address the skyrocketing need, Lee and her coworkers began focusing their efforts on large drive-thru distribution sites at both the Santa Cruz Beach Boardwalk and the county fairgrounds.
"At our first mass distribution back in March, we distributed food to nearly 3,000 families," she recalls. "Fortunately that number has since gone down, and we're now averaging about 1,300 bags of food per distribution."
Regardless of the turnout, Lee says she genuinely enjoys working because it allows her to participate in direct community impact and witness firsthand the importance of providing culturally-informed services.
"One of the unintended consequences of the stay-at-home order has been that a lot of people lost their jobs—that's very evident through the sheer quantity of food we're distributing," says Lee.
"Even now at the food bank, the population we work with—mainly Latinx farmworkers—live paycheck to paycheck, sometimes lacking the funds to last them throughout the rest of the month. Most speak very little English and a lot of them are undocumented farmworkers who are also deemed as "essential"—unfortunately they are out in the field with little protection or rights. So I believe it's crucial we have a background on the language and culture of those we serve. Although I am by no means close to being as culturally competent as I'd like to be, I believe that my experience abroad has helped me develop more sensitivity to different cultures."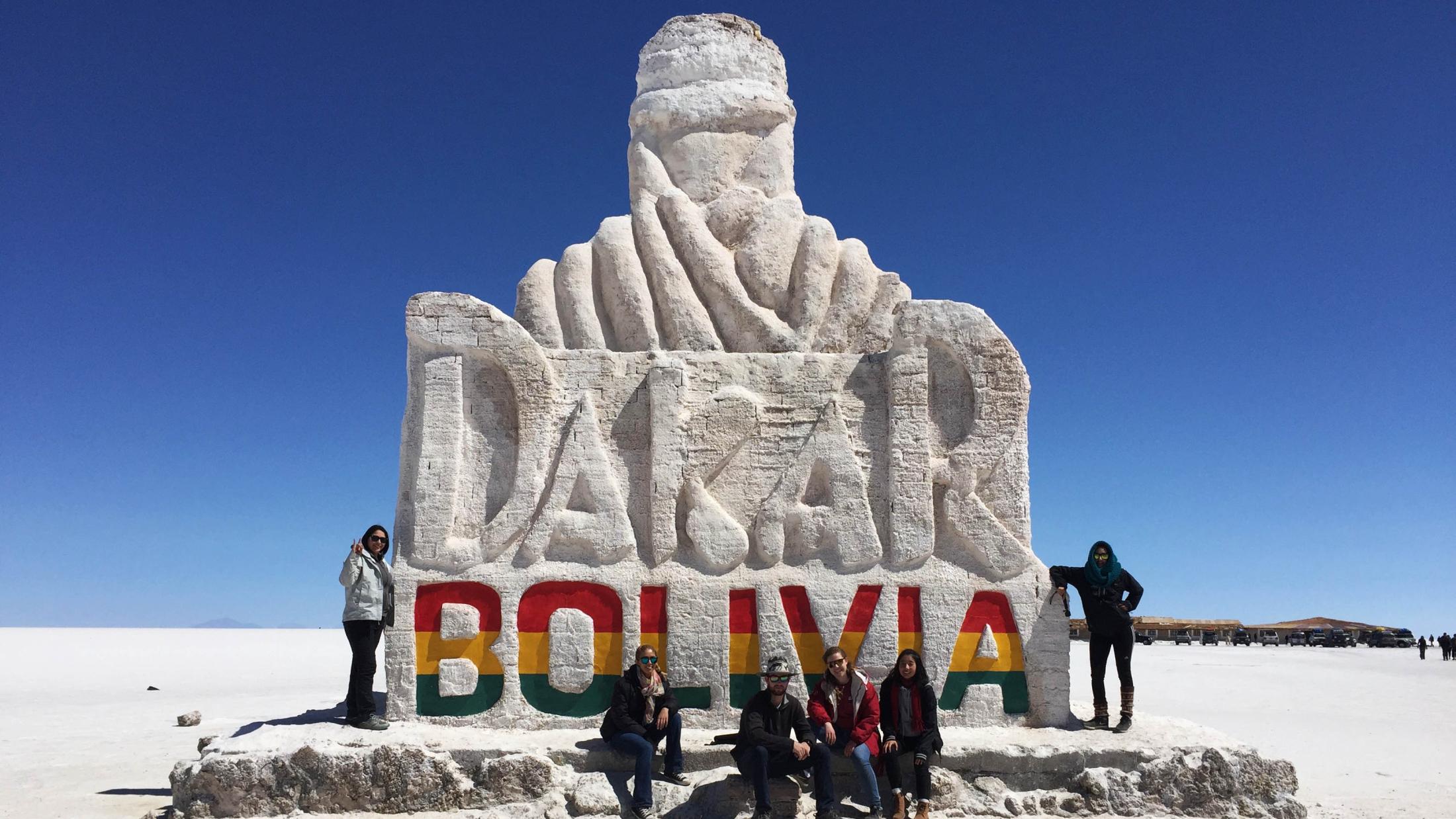 As an undergraduate keen on pursuing prevention and health policy advocacy, Lee got the chance to participate in multiple health clinic rotations through the Primary Care and Rural Medicine Summer Internship in Bolivia.
"During my internship, I came across families and individuals who most likely would not have been able to seek out medical care had it not been for basic universal health care and incentives for getting check-ups," she says. "I saw the effectiveness of these efforts, so I wanted to do more preventative work in my own community and make sure people are living healthy lives in the first place. Part of what made my summer abroad internship so special was that I had the opportunity to live with a host family who spoke only Spanish. That small cross-cultural exchange definitely served as a foundation for many other experiences that followed, including my role at the food bank serving our migrant farmworkers."
Global Disease Education, At Work
For Emily Fehrman, global disease biology '19, a clinical research coordinator for inpatient coronavirus treatment trials, it's the fast-paced nature of the work that's been keeping her vigilant, as patients are highly isolated owing to visitation restrictions given the infectiousness of this coronavirus.
"Because I see the restrictions putting even more stress on patients and loved ones, facilitating access to translators, religious and spiritual support and virtual contact with family members has become all the more vital," she says. "I usually work as a coordinator for HIV studies, which are all outpatient, so the COVID-19 studies are definitely more intense than what I am used to. I think the most challenging part right now is how emotionally taxing it can be. It's heartbreaking to see what these patients and their families are going through."
Fehrman says her experience studying abroad through the Holistic Healing Internship Program in Hawaii as a global disease biology major helped impart the importance of acknowledging a patient's Indigenous practices and ways of knowing when providing health care, in addition to cultural competency and its intersection with Western medicine.
"It was really eye opening to learn about the importance of taking culture into account when providing health care and learning how the standard of care varies from person to person in terms of their religious, spiritual, cultural, and emotional needs," she says. "This has actually been really valuable knowledge in my position, as it has made me more aware of the multidisciplinary approach that is required when providing comprehensive medical care to patients of diverse backgrounds. While culturally competent care has become more standardized, it is especially important given the nature of the pandemic."
This is part of a series featuring Global Aggies – members of the UC Davis community who are living the Global Affairs mission: to inspire global curiosity, understanding, and engagement. Learn more about Global Aggies at UC Davis. 
---
About the Global Learning Hub at UC Davis
Through the Global Learning Hub, each and every UC Davis student can find global learning opportunities available on campus, in the region, and across all seven continents. The hub's network of local and global academic, experiential, and leadership programs helps develop capacity for undergraduate, graduate, and professional students to engage with global issues and make a difference in the world as the next generation of global problem solvers. Search global learning opportunities across UC Davis.
As a part of Global Affairs, the Global Learning Hub aims to inspire global curiosity, understanding, and engagement.
Primary Category
Tags