In this free five-session learning series created by UC Davis in partnership with the Association of Pacific Rim Universities (APRU), a cohort of undergraduate students will explore the concepts of culture, cultural values, identity, and power as well as engage in a deeper reflection on how they and others "make meaning", evaluate intercultural situations, and deal with conflict. 
Throughout the synchronous virtual sessions, students will gain global skills and understanding that will help prepare them to be leaders in a global world. Sessions will be facilitated by UC Davis Global Affairs staff and they will be interactive, with discussions, activities, and reflections. Because participation will be limited to a small number of students (30-40) from across the APRU network, students will be able to make connections across the Asia-Pacific region and engage meaningfully with their peers. We welcome a range of majors and backgrounds as these global skills are important regardless of your future career path.
Participants who complete all five sessions receive a Certificate of Completion signed by Prof. Joanna Regulska, Vice Provost and Dean of Global Affairs.
Please note: applications will be considered on a first-come, first-serve basis, although we will also ensure that there is a balance of participants from different APRU institutions. Additionally, if you are selected, you must commit to attending all five synchronous online sessions in the series.
Program Dates (participants must be available for all sessions):
Thursday, January 25, 2024, 5:00 p.m. – 6:30 p.m., Davis, California

Thursday, January 25, 2024, 10:00 p.m. – 11:30 p.m. Santiago de Chile

Friday January 26, 2024, 9:00 a.m. – 10:30 a.m. Beijing

Friday January 26, 2024, 10:00 a.m. – 11:30 a.m. Tokyo

Friday January 26, 2024, 12:00 p.m. – 1:30 p.m. Sydney

Thursday, February 1, 2024, 5:00 p.m. – 6:30 p.m., Davis, California

Thursday, February 1, 2024, 10:00 p.m. – 11:30 p.m. Santiago de Chile

Friday February 2, 2024, 9:00 a.m. – 10:30 a.m. Beijing

Friday February 2, 2024, 10:00 a.m. – 11:30 a.m. Tokyo

Friday February 2, 2024, 12:00 p.m. – 1:30 p.m. Sydney

Thursday, February 15, 2024, 5:00 p.m. – 6:30 p.m., Davis, California

Thursday, February 15, 2024, 10:00 p.m. – 11:30 p.m. Santiago de Chile

Friday February 16, 2024, 9:00 a.m. – 10:30 a.m. Beijing

Friday February 16, 2024, 10:00 a.m. – 11:30 a.m. Tokyo

Friday February 16, 2024, 12:00 p.m. – 1:30 p.m. Sydney

Thursday, February 22, 2024, 5:00 p.m. – 6:30 p.m., Davis, California

Thursday, February 22, 2024, 10:00 p.m. – 11:30 p.m. Santiago de Chile

Friday February 23, 2024, 9:00 a.m. – 10:30 a.m. Beijing

Friday February 23, 2024, 10:00 a.m. – 11:30 a.m. Tokyo

Friday February 23, 2024, 12:00 p.m. – 1:30 p.m. Sydney

Thursday, February 29, 2024, 5:00 p.m. – 6:30 p.m., Davis, California

Thursday, February 29, 2024, 10:00 p.m. – 11:30 p.m. Santiago de Chile

Friday March 1, 2024, 9:00 a.m. – 10:30 a.m. Beijing

Friday March 1, 2024, 10:00 a.m. – 11:30 a.m. Tokyo

Friday March 1, 2024, 12:00 p.m. – 1:30 p.m. Sydney
Eligibility
Undergraduate student at an APRU-affiliated university (UC Davis is a member)

Available for all five session dates, listed above

Thoughtful completion of

application form
Deadlines
Application deadline is November 20, 2023
Participants will be notified of their status by December 1, 2023
---
---
Contact Information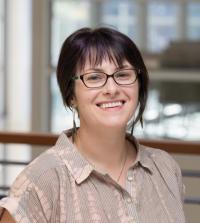 Jessica Fareri
Program Coordinator, Experiential and Intercultural Programs
Global Learning Hub, Global Affairs
jmfareri@ucdavis.edu