Design in Britain
Tim McNeil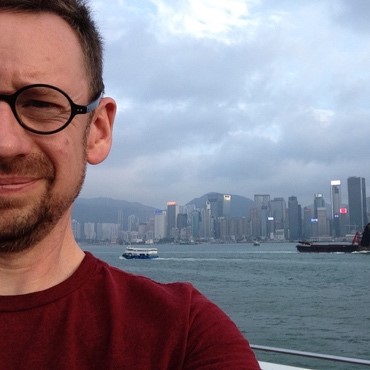 Design
Tim McNeil has spent 30 years as a practicing exhibition designer working for major museums, researching exhibition design history and methods, and teaching the next generation of design thinkers in the Department of Design at UC Davis. He is principal with the award-winning multi-disciplinary design and research practice Muniz/McNeil and contributed to the design of three major museum buildings: the Getty Center (1997), the Getty Villa (2006), and the Manetti Shrem Museum of Art (2017). Tim presents at national and international conferences, workshops and educational forums on museum, exhibition and design issues. His award-winning design work is held in the collection of the Getty Research Institute and has been featured and cited in multiple publications and media outlets. He is a contributing author to The Future of Museum and Gallery Design published in 2018 and is currently writing The Exhibition and Experience Design Handbook. 
A Message to Students and Parents
"Please join me on a journey through Great Britain to gain an unparalleled insight into a nation famous for its design tradition as well as its innovation. We will stay in three unique cities that I know intimately, each bursting at the seams with historical firsts, great museums, stunning architecture and celebrated design. The program begins in the picturesque northern English city of York where I grew up, so steeped in history it's the ultimate museum without walls; continues to the stunning Scottish city of Edinburgh where I was born; and ends in trend-setting London where I completed my education at the prestigious Central St. Martins School of Art and Design and began my career as a designer. I'm passionate about sharing these three cities—equidistant from each other, they represent a cultural design slice through the heart of the British Isles.
My one word of advice is to travel. The visual and creative inspiration we gather from diverse cultures, environments and people feeds the imagination, generates understanding and manifests new ideas. Through day excursions, behind-the-scenes museum and design studio visits, and creative community-based projects, this program expands the role of designer as an inventor, protagonist, communicator and shaper of experience and place."
Tags