Sustainable Cities of Northern Europe
Jeff Loux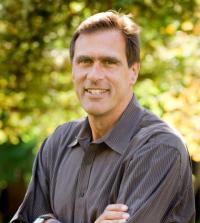 Department of Human Ecology/Environmental Design
Jeff Loux, Ph.D. served in the public, private and academic sectors for 35 years managing water, land use, sustainability, and dispute resolution projects. He served as Town Manager for Truckee and Planning Director for the City of Davis, as well as water policy and facilitation consultant with two prestigious firms. Dr. Loux served 17 years as an Associate Dean/Professor at UC Davis where he directed professional education programs offering 5,000 trainings annually often focused on community engagement/dispute resolution. Dr. Loux has conducted research nationally and internationally and written numerous publications including the seminal book, Water and Land Use. He has facilitated or mediated over 150 cases encompassing complex water resource and environmental disputes.
A Message to Students and Parents
I recently retired from my formal teaching, research and administrative duties at UC Davis, but have been back teaching occasionally. I created the Sustainable Cities course in 2007 and have taught it 12 times.

My background is both in urban planning/urban design and also in natural resources and environmental management, focusing my research on water policy and how water interacts with cities. In the past decade, I have focused considerable energy on understanding how cities can become more sustainable in a variety of ways. Approximately half of my career has been in academics at UC Davis and the other half split between private consulting in planning and resource management, and  government service as a Planning Director (Davis, Santa Cruz, Truckee) and Town Manager (Truckee). This provides a "real world" perspective to my teaching.

The Sustainable Cities course has been one of the professional joys of my life, providing the opportunity to interact and get to know many wonderful students, understand and appreciate some of the most interesting and vibrant cities in Europe, and become immersed in the great cultures of Scandinavian and German communities. I look forward to continue the legacy of this inspiring and thoroughly enjoyable teaching experience."